How to jailbreak iOS 9 with Pangu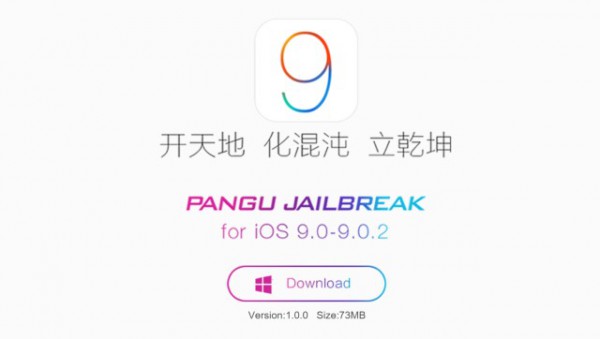 As with every previous version of iOS, it had to happen -- jailbreak instructions for iOS 9 have been released. Rumors have been circulating for a little while that a group called Pangu was on the verge of releasing a jailbreak tool, and now it's available.
Pangu Jailbreak for iOS 9 cracks open iOS in next to no time, opening up the possibility of installing apps and applying tweaks that would not otherwise be possible. Whether you're rocking a new iPhone 6s or iPhone 6s Plus, or you have an iPad or older handset the whole process can be over in less than five minutes. Here's what you need to do.
It should go without saying that before starting to jailbreak your iOS device, you should make sure that you back up everything important, you know, just in case. The process should be trouble-free, but obviously this is software not supported by Apple. Basically, you're on your own!
The availability of Pangu 9 was excitedly announced on Twitter to a rapturous reception:
We are very excited to announce the release of Pangu 9, the first untethered jailbreak tool for iOS 9 (http://t.co/0ksOanTGRF).

— PanguTeam (@PanguTeam) October 14, 2015
iDownloadblog has tested out the tool and verified that it works as it should.
Grab yourself a copy of Pangu Jailbreak
Disable Find My iPhone, Passcode and Touch ID, and enter Airplane mode
Connect your device to your computer and run the Pangu tool
Follow the on-screen instructions and you'll be guided through entire process
Check out the video for further clarification: