Illuminate your gaming PC or Halloween Jack-o'-Lantern with Satechi USB Light Strip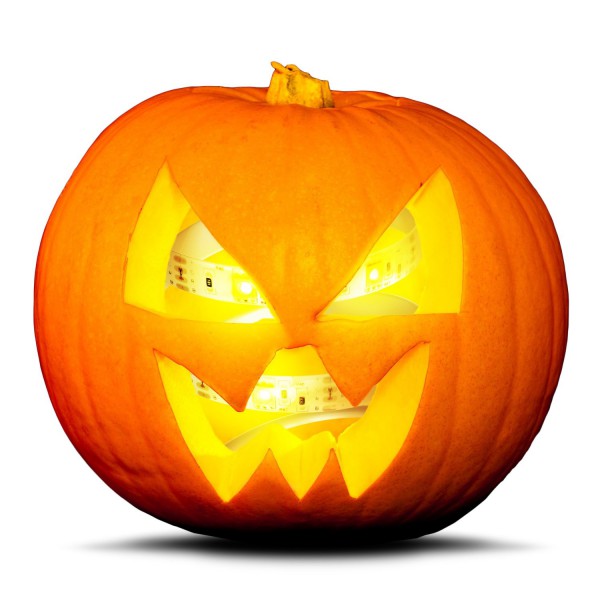 If you build a gaming desktop, you should invest in LED lights to truly bring it to life. Sure, some people prefer a more conservative PC appearance, but there is no denying that it is bad-ass to see a build that lights up like a lava lamp. This is particularly true if your case has a side window.
Unfortunately, many lighting kits are straight-up garbage. Satechi is looking to reverse that perception with its USB Light Strip. Not only can it illuminate the inside of your PC, but the outside too, including your monitor with accent lighting. Even cooler? You can forgo a candle on your carved pumpkin this year and instead use this LED lighting kit. A real pumpkin with USB is friggin' awesome!
"USB Light Strip, available now, is a user-friendly lighting system that allows users to add a splash of color to any home, office or gaming space. The USB-powered light strip can cycle between a wide array of colors, providing a custom glow around TVs, computers, windows or other decorative items such as spooky Halloween pumpkins or festive holiday lights", says Satechi.
The company further explains, "the USB Light Strip has an adhesive backing which makes it easy to apply and re-apply to any surface. The strip's integrated in-line remote makes lets users seamlessly choose between different speeds, brightness, or modes including solid colors, strobes or cycling colors. Users simply have to connect the light strip to any USB outlet, including from a computer, laptop, or any AC to USB adapter such as phone chargers or Satechi's Compact USB Surge Protector (available now for $14.99), to instantly enjoy the different lighting options".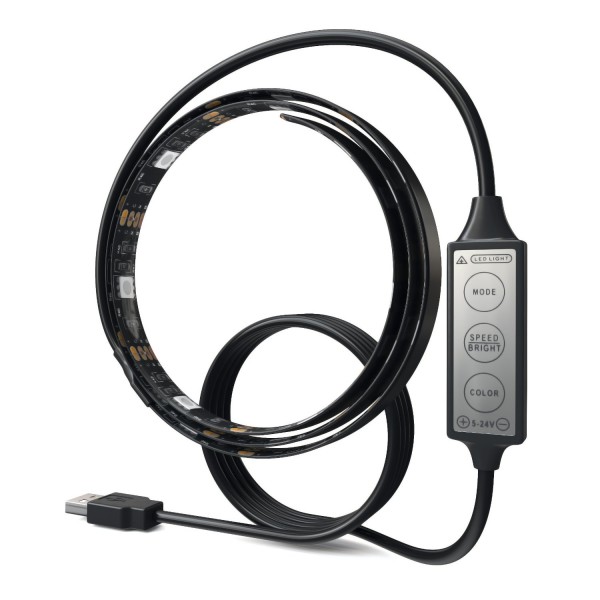 This can easily be placed inside a PC by using a header adapter or PCI card with internal Type-A. If you want to illuminate the outside of your PC or add accent lighting behind your monitor, you can plug into an external Type-A port. The real magic, however, is using it with a USB battery pack as seen in the Halloween Jack-o'-Lantern video below.
Seriously, how much cooler is the Satechi USB Light Strip instead of a lame tea candle? Not only will it glow brighter, but you can have it strobe and change colors. You will have the best Halloween Jack-o'-Lantern on your block.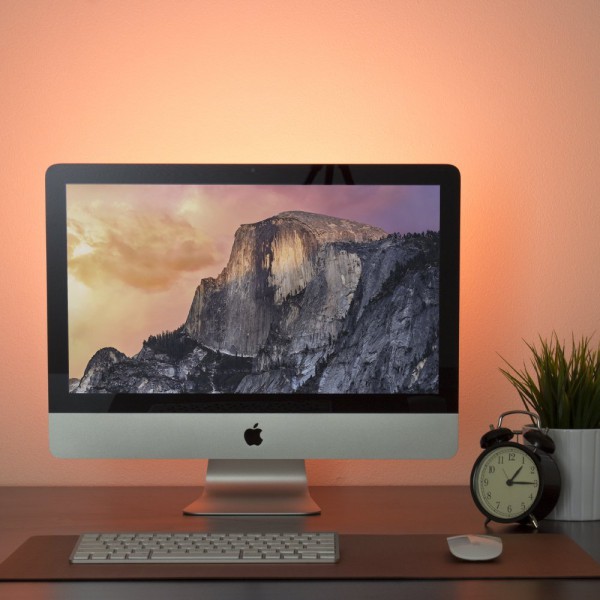 The MSRP is $19.99, but Amazon has it for $14.99 here. It is available in both black and white. Will you buy it? Tell me in the comments.