Microsoft adds $3,199 1TB Surface Book, repeats MacBook Pro comparison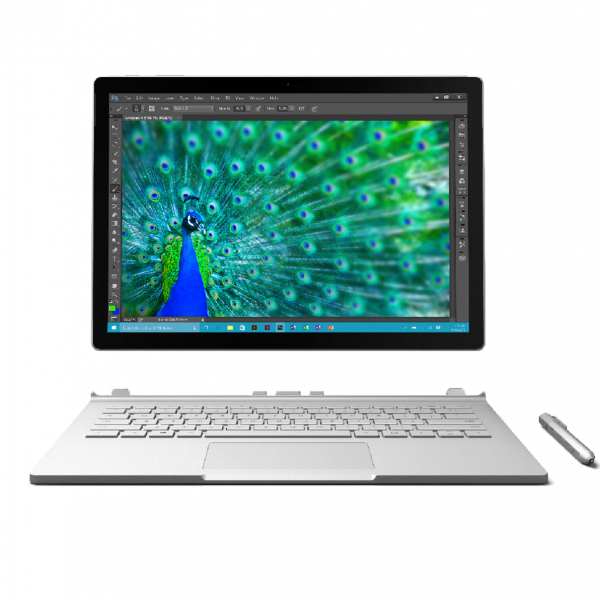 When Microsoft unveiled the Surface Book recently there was surprise that the largest capacity hard drive was just 512GB -- as intakes of breath at the breath-taking price. Now this has been rectified with the addition of a 1TB model to the line-up.
Of course, upping the hard drive from 512MB to 1TB involves paying a premium, and Microsoft is charging an extra $500 for the privilege. The new top-of-the-range model pushes the top price of the Surface Book to $3,199 and if you are interested, you'll have a bit of a wait on your hands.
Earlier this week, all models of the Surface Book sold out, but it wasn't long before Microsoft sorted out its supply issues. The same cannot be said of the 1TB, Core Intel i7, 16GB, dGPU model that has just been added: the Microsoft Store currently lists a wait time of 7 to 8 weeks.
We are now very much in Apple pricing territory -- perhaps entirely appropriate as Microsoft says that the Surface Book is twice as powerful as a MacBook Pro. As no benchmark details have been provided, some have questioned the validity of the claim. Meaningful figures are still to be provided, but Microsoft has reiterated its claim saying:
Our validated performance claims are for the Microsoft Surface Book with an Intel Core i7 with 16GB RAM and custom discrete NVIDIA GeForce GPU against the MacBook Pro 13-inch with Retina display with an Intel Core i7 with 16GB RAM. We used third-party benchmarks to test the best available Surface Book against the best available 13-inch MacBook Pro.
BeatNews has asked Microsoft for further details of the benchmarks, and we'll report back when we have more to share.