Listening to the NFL on TuneIn Radio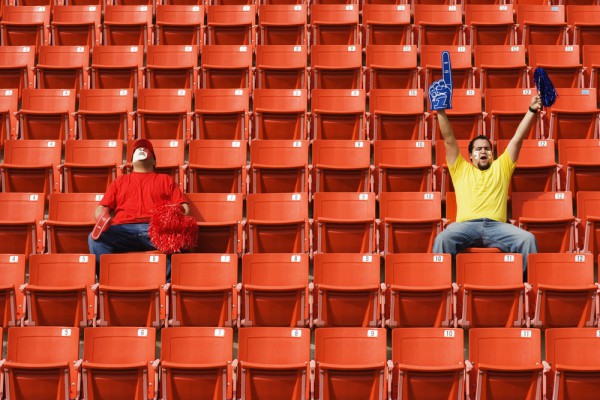 This past week, streaming service TuneIn Radio announced it had gained rights to NFL games. You can now listen to the broadcast of your favorite team's game. Granted, it's not video, but it's better than nothing and a lot cheaper than NFL Sunday Ticket.
So how does it work? First you need to sign up for a Premium plan, which will run you $7.99 per month, though you'll get a seven day free trial. This requires all the usual things -- username, password and credit card information.
Now head to the Premium section where you'll find options such as the NFL. Click on this and a list of all the games will open up for you -- actually, only three, you'll need to click "show more".
Click the team logos of any game and it will begin to play. The audio controls appear across the bottom of your screen. It's straightforward with play/pause, volume and other basic features one should expect from these types of apps.
There are a couple of caveats that need pointing out. First, you won't be getting a pre-game show, the audio comes on just before kick-off. Second, you'll likely get the radio broadcasts of the home team. That's great if it's your team, but if it isn't then you're listening to two fans of your opponent.
As for audio quality, the playing was flawless. There were no stutters or pauses. It's not video of your game, but TuneIn is doing an admirable job, at least in "week one".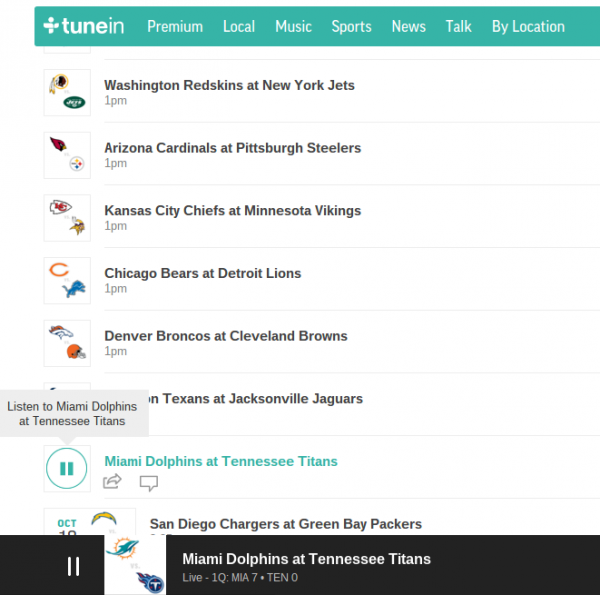 Image Credit: Volt Collection / Shutterstock