How to enable Windows Spotlight in Windows 10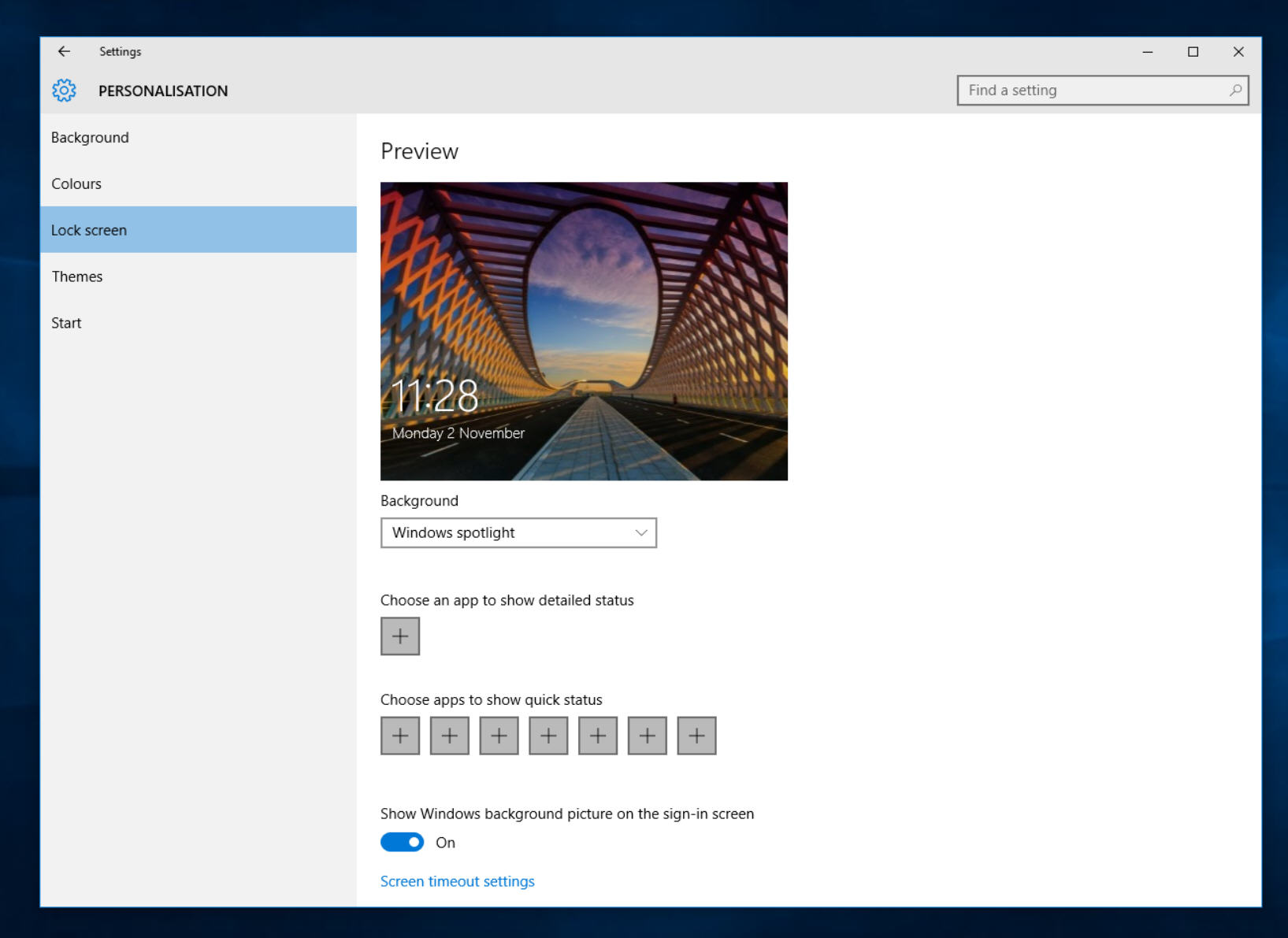 Microsoft's search engine Bing comes baked into Windows 10 in several ways. It's the default search choice in Edge and Cortana, and you can even use its image of the day as the wallpaper for your lock screen via the Windows Spotlight feature.
As well as displaying a new image on a regular basis, Windows Spotlight lets you "like" photos which appeal to you. The more pictures you like, the better idea Windows will have of the sort of imagery you want to see, and it will customize the content accordingly.
Windows Spotlight is currently only available in Windows 10 Home, but Windows Insiders running Windows 10 Pro Build 10547 onwards also have it, and it will be available to all in the big November update coming soon.
Spotlight is disabled by default. To enable it, open Settings, click Personalization and select Lock Screen. Select Windows Spotlight in the Background drop down.
Lock the screen by pressing Win+L and you should see a new image from Bing.
At the top of the screen it will say "Like what you see?" Hover over this, and select either "I want more", if you want to keep that image and see more like it, or choose "not a fan" if you'd prefer to see something different.