Apple now selling an official -- and overpriced -- charging dock for Apple Watch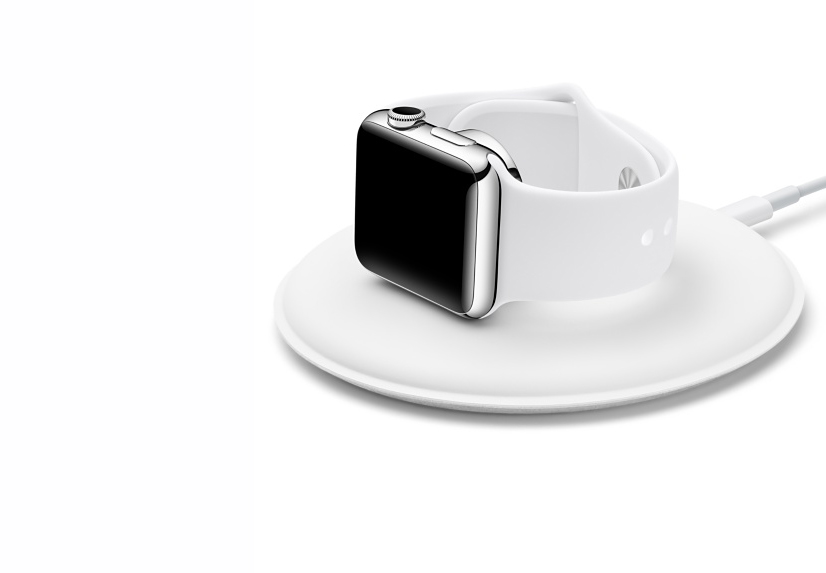 I keep the magnetic charger for my Apple Watch next to the charging dock for the iPhone on my bedside table, and power up both devices overnight. But while the Apple dock I use to charge my iPhone looks quite nice, the supplied charging connector for the Apple Watch is a bit rubbish. It does the job, and lets me balance the wearable on its side (so I can make use of the new Nightstand mode), but a proper dock would be preferable.
Thankfully, Apple today has launched an official dock which charges the Watch in either a flat position, or on its side, and it looks quite nice. Like a small saucer.
As you'd expect, the new dock charges both the 38mm and 42mm models and connects via the Lightning to USB Cable (supplied) and Apple 5W USB Power Adapter.
My only complaint is the cost. $79 is a bit on the steep side, especially seeing as my iPhone dock was $40 cheaper.
The new Apple Watch Magnetic Charging Dock is available to pick up from Apple retail stores from Friday (although some stores already have it in stock), or you can buy it online direct from Apple.