Hisense Sero 8 Pro: Affordable Android tablet, fantastic screen [review]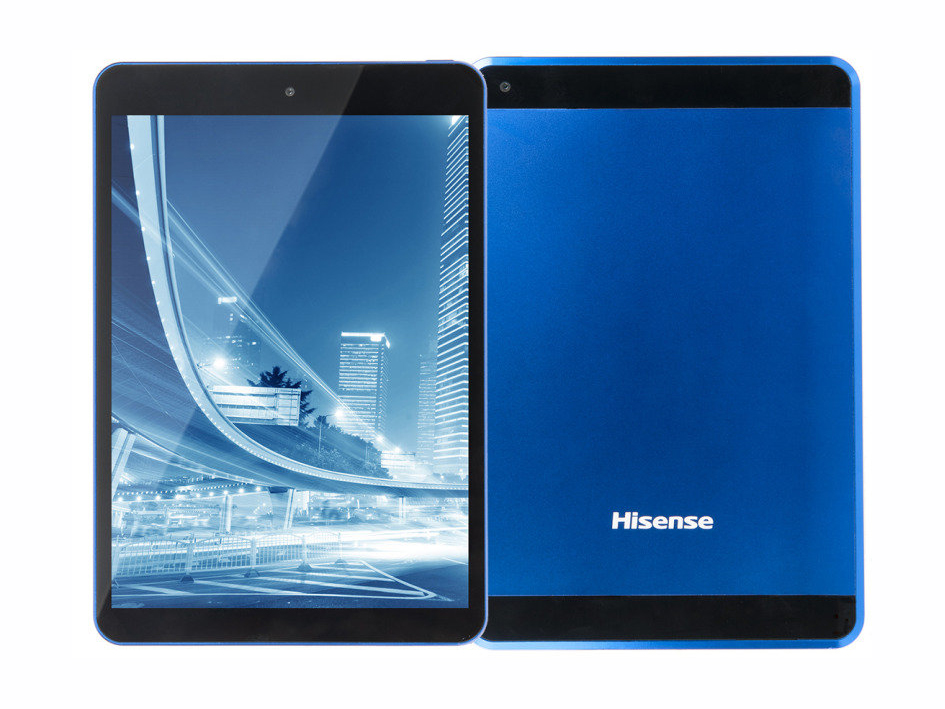 With tablets it's usually true that you get what you pay for. The more you can afford to spend on a device, the better the product you'll end up with. That said, there are some decent, very affordable tablets available. Take the new Amazon Fire, for example, which is a pretty good 7-inch tablet for just $49.99.
The Hisense Sero 8 Pro is a little more expensive -- £108 from Ebuyer -- but for that you get a larger screen, 7.85-inches, with "Retina" graphics (2,048x1,536), that offers excellent color, contrast and detail and is hard to fault. The tablet also packs a quad core ARM Rockchip processor running at 1.61GHz, with 2GB of RAM and 16GB of storage. There's a microSD slot so you can boost capacity by 32GB should you require more space.
Unfortunately, while the screen is great, the same can't be said of the cameras. The Sero 8 Pro has an 8MP rear camera that produces surprisingly poor quality photos which are grainy, lacking in sharpness, and render color quite poorly. The 2MP front facing shooter is fine for Skyping but won't be producing impressive selfies any time soon.
The device runs Android 4.4.4 KitKat. Given that 6.0 Marshmallow is now arriving on tablets it's a little disappointing not to at least have Lollipop here. Still, seeing as KitKat is by far and away the most popular Android version, with 37.8 percent distribution, that likely won't worry a lot of people.
The Sero 8 Pro is pretty thin at 6.35mm, but it feels chunkier than some other tablets because there's no tapering at the back. It's all glass and aluminum which looks good (it's available in blue or red), and accounts partially for its 326g weight.

There are two speakers positioned on the top of the tablet, an on/off switch on the bottom, next to the microSD port, USB port, and mini jack. Those are the only external features -- there's no volume rocker, you have to use the on screen controls for this, which is a poor design choice in my opinion.
The tablet comes bundled with quite a lot of apps, including WPS Office, DU Speed Booster, theScore, Netflix, Vevo UK, Playboard, Evernote, Dolphin Browser, Spotify, Bubble Blast 2, Mobogenie, and Burger. Many of these you won't want (and likely won't even recognize), but some are welcome inclusions. Probably the first thing you'll want to do is remove any unwanted apps to free up space.
Performance-wise, the Sero 8 Pro runs about as well as you might expect it to. GeekBench 3 gave it a single core score of 593, which ranks it just above Asus Nexus 7 (2013) which runs a Qualcomm Snapdragon S4 Pro processor. The multi-core score of 1433 puts it just below the Samsung Nexus 10 with its Exynos 5250 chip. What this boils down to is you might get some stuttering and jerking while playing high quality video or 3D games, but for a cheap tablet with such a great screen that's not surprising.
The device comes with a 4,400mAh battery which I've found in testing gave me around 8 to 10 hours of life, even when playing games and watching videos.
Verdict
While there are definite shortcomings with the Sero 8 Pro, it's hard to fault a tablet that offers such a great screen for such a reasonable price. If you intend to use it mostly for media consumption, then you'll likely have very few complaints.