Volvo now lets you have Christmas shopping delivered directly to your car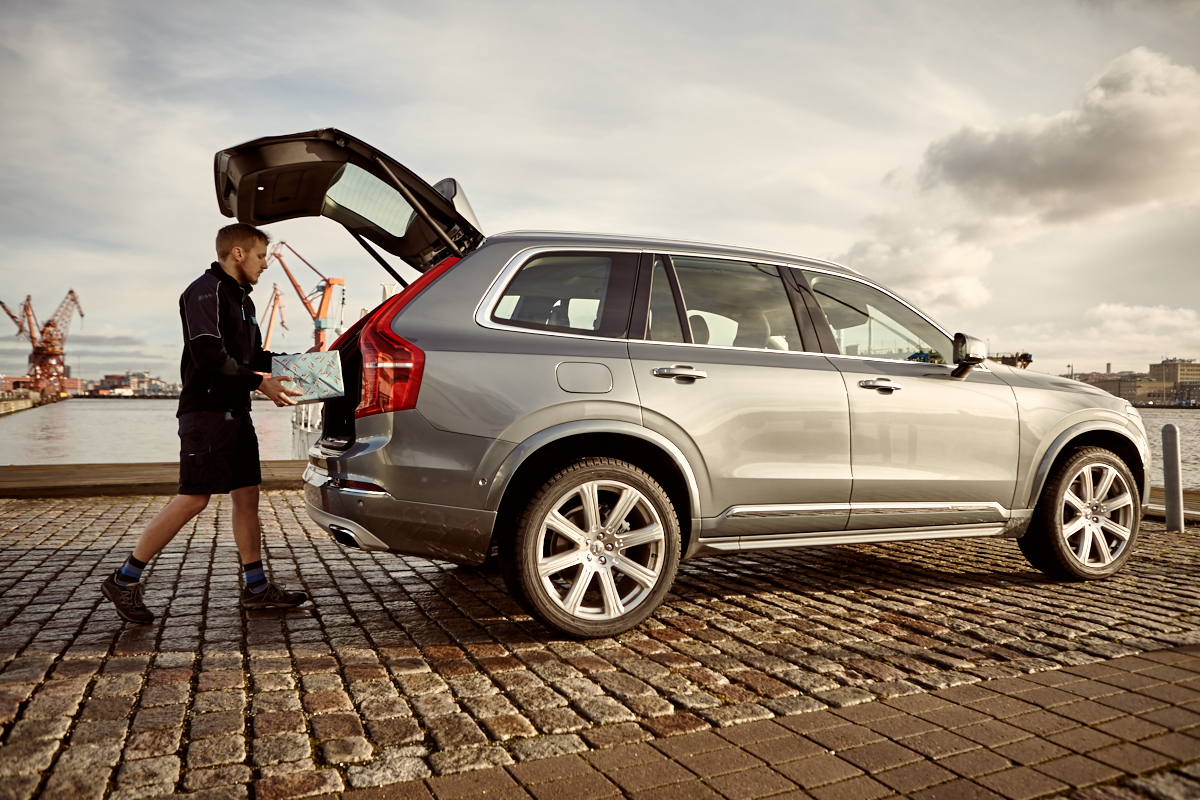 Shopping for presents for the holidays, or for bargains for yourself during Black Friday and Cyber Monday can be a nightmare. A lot of people opt to shop purely online in order to avoid the hassle of fighting their way through crowded stores.
You can get the items you buy on the web delivered to various locations, including home and work, but if that's still not convenient enough for you, how about having the deliveries made directly to your car instead?
Volvo has launched the world's first commercially available in-car delivery service. It works by means of a digital key, which is used to gain one-time access to your vehicle.
Volvo drivers simply order the goods online, and choose the In-car Delivery option at the online checkout. They'll receive a notification when the items have been delivered and can drive home with them.
"Christmas is fun -- but let's be honest, it is also a busy time for most families. This service simply makes shopping easier", said Björn Annwall, Senior Vice President for Marketing, Sales and Service at Volvo. "Volvo In-car Delivery provides concrete proof that connected car technologies can be used to save people time and make their lives easier".
Volvo In-car Delivery is currently only available for Volvo drivers in Gothenburg who subscribe to the Volvo On Call service, but it will be introduced elsewhere in Sweden and to other countries in the future.
The car manufacturer has teamed up with PostNord, the Nordic region's leading communication and logistics supplier, Lekmer.com, the leading Nordic online toy and baby goods store, and Mat.se, a Swedish online grocery retailer, to have Christmas toys, gifts, food and drinks delivered to its cars.
There will also be a wider range of goods available for In-car Delivery as Volvo joins forces with more companies.