iPhones, iPads dominate enterprise activations in Q3 2015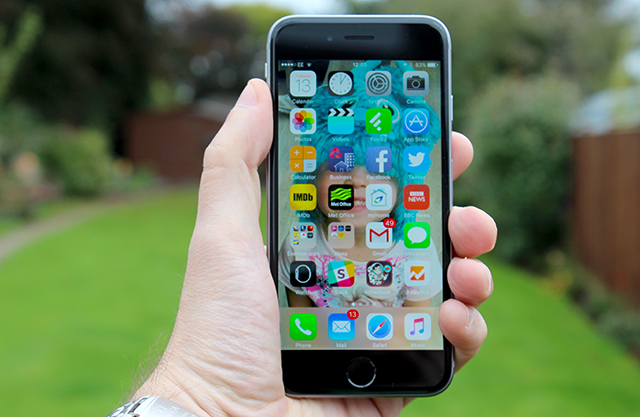 When you look at which operating system powers most smartphones and tablets, it is Google's Android which comes out on top. Apple's iOS is a distant second in both cases, while Microsoft's Windows and Windows Phone are in even weaker positions. But, if we take a look at the enterprise sector, things look quite a bit different.
In the enterprise market, according to a new report by Good Technology, 66 percent of devices activated in the third quarter of the year were iPhones and iPads. Meanwhile, only 31 percent of devices activated during that time frame were Android handsets. Windows and Windows Phone devices make up three percent of activations.
Looking at iOS activations over a three year period, Apple's iPhones and iPads have actually lost a bit of ground to their competitors, dropping from a 77 percent high in Q4 2012. In Q4 2014, iOS devices made up 73 percent of activations in the enterprise market.
Good Technology notes that iOS activations typically rise following the introduction of new iPhones, so we should expect to see an uptick in the current quarter. Apple released iPhone 6s and iPhone 6s Plus at the end of Q3 2015, and right now the two smartphones are available in the majority of supported markets.
Looking at Android, the activations of devices running the open-source OS dropped from 32 percent in Q2 2015. Activations of Windows devices also dropped 1 percentage point, but from three percent. Meanwhile, Windows Phone activations remain at a steady one percent.
Things are also looking up for Apple when it comes to tablet activations. Its iPad made up 71 percent of slate activations during the third quarter, rising from 64 percent a quarter earlier. Android is down to 21 percent, from 25 percent, while Windows saw a decline to eight percent, from 11 percent in Q2 2015.
In the long run, however, iPads have lost considerable ground, mostly to Android. Apple's tablets represented 81 percent of slate activations in the enterprise market two quarters ago. The peak was 90 percent. This suggests that the enterprise market will only get more diverse over time.
Apple's iOS leads the way in public sector, financial services, insurance and education activations, while Android comes out on top in high-tech and transportation sector activations, if only just.
But these are not the only interesting numbers. Good Technology's report also reveals that enterprises are increasingly embracing mobile apps, with the number of app activations rising 30 percent quarter-over-quarter and 188 percent year-over-year.
Enterprises which have deployed apps, other than email, typically use 3.21 apps. The number of enterprises using two or more apps rose to 70 percent, up from 67 percent a quarter earlier.
The most-popular app in the enterprise market is the secure browser. It represents 37 percent of app deployments, which is an increase of 57 percent quarter-over-quarter. In second place come custom apps, followed by secure IM clients in third place, document editing tools in fourth place and, in fifth place, document access apps.
We see the secure browser enjoying solid adoption in manufacturing. Custom apps are faring well with insurance and retail enterprises. Meanwhile, in the public sector, document editing apps reach 43 percent of app activations. Secure IM clients do well in energy, finance and high-tech enterprises.
The role apps have in the enterprise explains why iOS has such a strong position in this market. Android is slowly, but surely, gaining ground. But, this does not spell good news for Windows and Windows Phone, which lag behind in developer support.
Photo Credit: Wayne Williams