Over 50 percent of devices in US classrooms are Chromebooks [Infographic]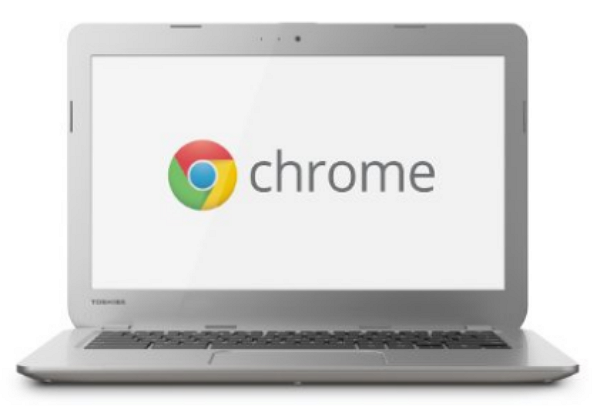 Chromebooks are viewed by many people as the Windows Phone of laptops, paling into insignificance when compared to Windows machines and MacBooks. But the cheap and cheerful nature of (most) Chromebooks has seen the share of certain markets rocket -- particularly in the classroom.
Back in 2012, less than one percent of devices in US schools was a Chromebook -- now the Google-powered laptops account for more than half of the market. Google's interest in education is not new, but the inroads it has managed to make in such a short space of time has caught many people off guard.
A new report from Futuresource Consulting shows that Chromebooks have accelerated past Windows and OS X laptops in US classrooms. In Q3 2015, Chromebooks accounted for 53 percent of devices bought by schools, with both Apple and Microsoft's share falling to 24 percent apiece -- down from 52 and 43 percent respectively three years ago.
Director of product management for Android and Chrome in business and education, Rajen Sheth says:
It's been amazing to us to see that growth happen just in that short amount of time. If you look at the overall market for devices in education, it's actually expanded a lot and Chromebooks have actually taken a lot of the expansion.
Cost will certainly have played a large part in Google's success this year, but the company has also been actively pushing for greater involvement in the education sector. Google Apps for Education has proved highly popular -- if slightly controversial at times -- and the appeal of an OS and software from the same stable is understandably appealing.
Chromebook has not proved as successful outside of the US -- something Futuresource Consulting puts down to reduced connectivity in other parts of the world -- so this will be Google's focus for 2016 and beyond.