Mozilla puts Firefox OS out of its misery -- good riddance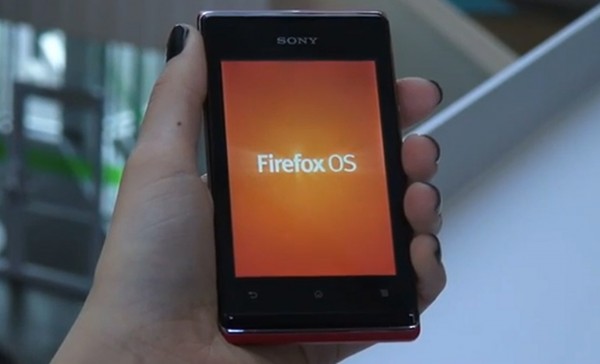 When it comes to the death penalty, I generally am against it -- all human life is precious. With that said, I am all for the killing of both crappy software and hardware. For instance, Amazon's Fire phone deserved its death and Windows Phone can't die fast enough.
Unlike the in-denial Microsoft, who keeps trying to make Windows Phone, or Windows 10 Mobile, or whatever they want to call it, a thing, Mozilla is showing mercy to its failed mobile platform. Yes, let us all rejoice, as Firefox OS is being killed. The web-based mobile operating system that nobody wanted and everyone predicted would die, finally has.
If you aren't familiar with what Firefox OS is, it is essentially a Linux-based operating system, that relies entirely on HTML5 web apps. In other words, it is sort of like Chrome OS, but for a phone. The problem? Native apps just run better, and web apps often feel cheesy.
Mozilla's OS was mostly focused on emerging markets, where the superior Android was already offering a better experience at comparable prices. In the USA, it was not sold in traditional stores, so consumers had to buy unlocked GSM versions in strange ways, like limited-time eBay auctions. This also meant Verizon users could not take advantage (not that they wanted to).
Ari Jaaksi, SVP, Connected Devices, Mozilla tweeted, "Mozilla will stop offering Firefox OS phones through carriers. But we will continue improving web experience on smartphones".
#Mozilla will stop offering Firefox OS phones through carriers. But we will continue improving web experience on smartphones. #mozlando

— Ari Jaaksi (@jaaksi) December 8, 2015
Jaaksi supplied the expanded comment to TechCrunch:
We are proud of the benefits Firefox OS added to the Web platform and will continue to experiment with the user experience across connected devices. We will build everything we do as a genuine open source project, focused on user experience first and build tools to enable the ecosystem to grow.

Firefox OS proved the flexibility of the Web, scaling from low-end smartphones all the way up to HDTVs. However, we weren't able to offer the best user experience possible and so we will stop offering Firefox OS smartphones through carrier channels.

We'll share more on our work and new experiments across connected devices soon.
True, Mozilla is only officially killing the operating system for mobile devices, so it could live on in other projects, such as televisions, or things like automobile computer entertainment systems. In reality, however, this likely spells its demise entirely, as businesses could -- and should -- be hesitant of embracing the operating system. There are too many better alternatives; the world just doesn't need -- or want -- Firefox OS.
Are you glad to see Mozilla focusing its resources on products people actually use, like the Firefox web browser? I sure as heck am, because Chrome has become a much better browser, and Mozilla's business decisions have been ponderous lately -- if it doesn't right the ship soon, it will hit an iceberg and sink like the Titanic.