Remember Hyperloop? It's getting ready for testing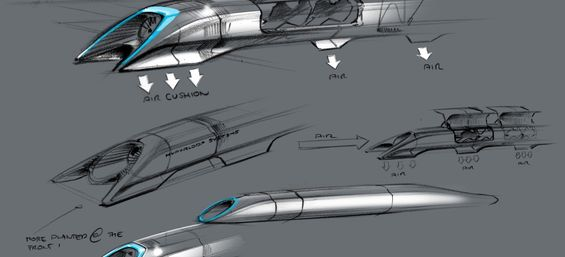 A while back Elon Musk, of Space X and Tesla Motors, as well as a founder of PayPal, drew up designs for a futuristic mode of travel that he dubbed Hyperloop. It's essentially a super-speed rail system running in a vacuum-like tube. At the time, it drew some derision as not being possible, both physically and economically.
Despite that, Hyperloop Technologies Incorporated was born and it has slowly grown. How far? Well, the company is now ready to set up a test run. The company has found space in North Las Vegas, Nevada at the Mountain View Industrial Park. The site it obtained is approximately 50 acres.
The hardware to set things up is expected to arrive this month and testing will take place in early 2016. "This decision represents another major milestone in our journey to bring Hyperloop to commercial reality", says Rob Lloyd, CEO of Hyperloop Technologies, Inc. "Hyperloop Technologies will invest first in regions where we receive government advocacy to move fast. We are grateful for the support we have received from Governor Sandoval, the Nevada Office of Economic Development and Mayor Lee and his team from the City of North Las Vegas".
Nevada governor Brian Sandoval is excited about the deployment as it brings another technology company to the state and he hopes to move state and local employees using the new system.
"As a state, we are working diligently to attract and grow innovative companies and technologies that advance industries of all kinds", states Nevada Governor Brian Sandoval.
Hyperloop itself is headquartered in Los Angeles with 72 employees. It has financial backing that is getting things moving. Where it goes from here is anyone's guess.