Griffin Survivor Play will protect your Apple TV Siri Remote while improving ergonomics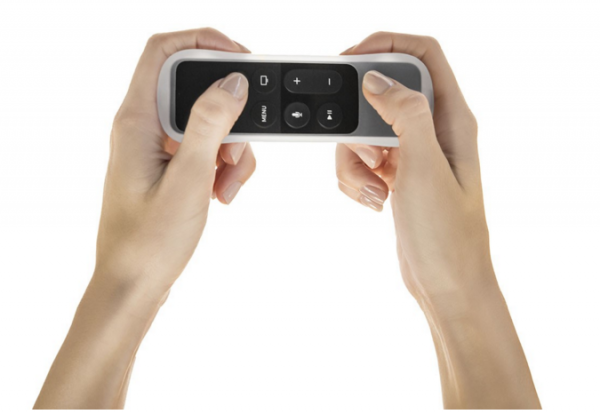 This year has been quite an Apple-themed affair for me. I bought the new iPad mini 4, iPhone 6s Plus and the newest Apple TV. While I love all three, the TV-connected box has been the most surprising. What do I mean by this? Well, while I expected it to be great, I didn't realize just how much fun it would be. Besides being a very capable media box, it is quite the enjoyable gaming console, and I adore the intuitive Siri Remote.
While the Siri Remote works well and feels pretty great in my hands, it is obviously fragile. If I was to fall asleep watching a movie or something, and it fell out of my bed onto the hardwood floor, I am not confident that it would survive. The glass trackpad would probably shatter. Today, however, Griffin announces the availability of the Survivor Play protective case for the Siri Remote. This inexpensive accessory will help prevent damage.
"Survivor Play for Siri Remote lets users get a grip on gaming with its no-slip, impact absorbing silicone that surrounds the remote's back and edges. It adds extra cushioning on the edges and corners of the Siri Remote and protects the places most likely to be damaged if the remote is dropped. Even if the Siri Remote goes flying across the room from rowdy gaming, Survivor Play is designed to keep it safe when it lands", says Griffin.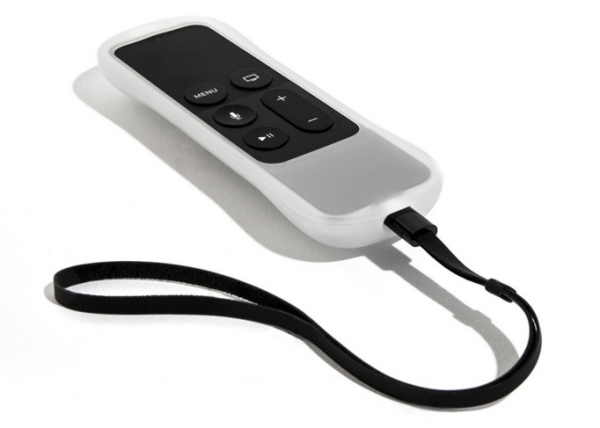 The popular accessory-maker further says, "the textured silicone and extra thick grips on the back of Survivor Play make it easy and comfortable to hold onto no matter how the Siri Remote is held, or how long it's used for playing games. Survivor Play also doesn't get in the way of anything, allowing easy access to Siri Remote's buttons, touchscreen, mic and Lightning charge port".
Not only does this silicon case protect the Siri Remote, but it should improve ergonomics too. In other words, it should make it more comfortable; the increased size and the curves should create a more natural fit in your hands. If you plan on playing games for many hours in a row, this would be a smart buy.
These benefits are reasonably priced too, as the Survivor Play is just $19.99. Unfortunately, it is only available in white for now. If the accessory proves popular, I hope the company will expand the selection to red, blue, green and more.
Want to buy it? You can get it here. If you do buy it, tell me about it in the comments below.