LG's new Gram 15 is the lightest 15-inch laptop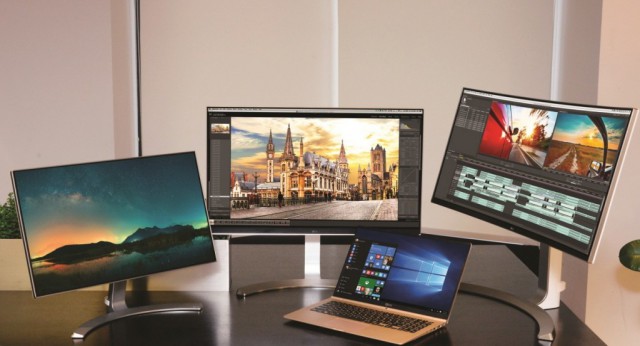 Even though CES 2016 is not for another month, LG today announced some of the products that it will showcase at the upcoming consumer electronics trade show. Among them is Gram 15, which is claimed to be the "lightest 15-inch laptop in the world".
But just how light is it? LG says that Gram 15 only weighs 980 grams, or 2.16 lbs. To put things into perspective, it is considerably lighter than Apple's 13-inch MacBook Pro with Retina display, and more than twice as light as the 15-inch version of aforementioned laptop.
On top of its lightweight credentials, Gram 15 is also expected to be no bigger than a "conventional 14-inch laptop", according to LG. The Windows 10 device has a 15.6-inch display, however. It is powered by sixth-generation Intel Core processors.
LG has not provided any information concerning availability or pricing, as such details are likely reserved for CES 2016, where it will also showcase a number of monitors, ultra-wide and 4K-enabled.
The most interesting monitor of the group is the 34-inch 21:9 Curved UltraWide Monitor (model number 34UC98), which is curved and equipped with Thunderbolt 2. Its IPS panel offers a resolution of 3,440 by 1,440, and supports AMD's gaming-oriented FreeSync technology.
Also worth mentioning is a 27-inch UltraHD (4K) display (model number 27UD88), which is equipped with USB Type-C (USB 3.0-enabled). What's interesting about it is that LG says users will be able to use that port to hook up their laptops, and other devices, to the monitor; the port can also be used for charging.