Santa Claus pulls Manjaro Linux 15.12 'Capella' out of his sack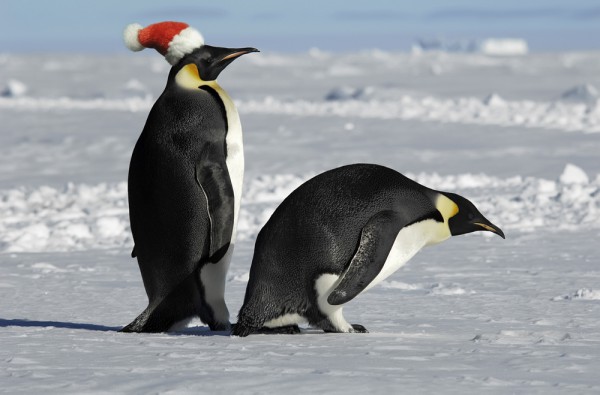 Santa Claus is a cool dude. Not only does he live at the North Pole with a bunch of elves, but he has a magically massive sack too. Santa's sack can hold an infinite number of toys and presents. It's kind of like Dr. Who's Tardis -- it looks like a normal sack, but the inside is much bigger than the outside.
Today, Santa is emptying his sack all over the Linux community, by delivering Manjaro Linux 15.12. Sure, Christmas is not for a couple of more days, but if you are a fan of the Arch-based operating system, you can begin celebrating early.
"After almost three months of development we can present to you now Capella, our latest instance of Manjaro Linux. This release comes with XFCE 4.12, KDE Plasma 5.5, 4.1.0 LTS kernel and all the usual Manjaro and upstream updates. We worked mostly on our tools and the graphical installers", says The Manjaro Team.
The team further says, "KDE Apps got updated to 15.12, Virtualbox is now at 5.0.12, mesa is at 11.0.8, wine at 1.8 and the kernel at 4.4-rc6. Bumblebee is now also fixed for OpenRC and small fixes went into our samba-share thunar plugin. To round-up this update, you find here some additional packages. Some linux3xx kernels got updated, last-minute fixes for Plasma 5, haskell updates, renewed Deepin desktop 2015 and fixes to firefox complete Manjaro 15.12".
The Manjaro Team shares the additional notable updates.
kcm module of Manjaro-Settings got reworked
several enhancements to Pamac and Octopi
optimizations and fixes to Manjaro-Tools
a lvm issue was fixed within Thus
This is a good distro for advanced Linux users, who like Arch, but don't have the time to bother setting it up. As you can see from the video above, it is a beautiful and polished KDE distro (Xfce is available for less powerful machines). There is plenty of eye-candy, for a well-rounded overall experience.
Ready to download? Use the below links. Tell me what you think of the Linux-based operating system in the comments below.
Photo Credit: Armin Rose / Shutterstock