Australian university to hand out Surface 3 to students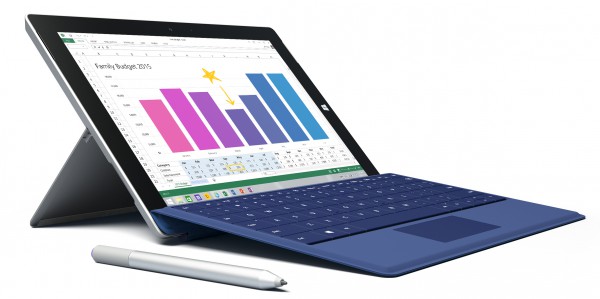 Microsoft is doing its best to push its line of Surface products out there to businesses and students, even getting prominent placement in NFL games (though announcers still sometimes refer to them as iPads). The Surface Pro is on its 4th generation, but for those who don't need quite as much power, there's the Surface 3 which has a smaller screen and isn't as capable, but which costs a fraction of the price of its bigger siblings and still runs Windows 10.
It's perfect for education uses, which is why Western Sydney University in Australia is handing out 5,000 Surface 3 slates to its students.
"Several years ago Western Sydney University became one of the first universities to provide devices to students as part of its flexible learning program. The 2016 program takes that a step further as the University works with industry leading technology partners such as Microsoft, to determine the most suitable device for each of our courses", says vice-chancellor Professor Denise Kirkpatrick.
While this is all good, Microsoft, which is obviously touting this win, conducted a survey of students to find out which was more important -- a laptop / tablet or their significant other. The results may not be surprising but they are a bit worrisome as a statement about society today. The findings can be seen below.
The company also points out that "Nearly two thirds of students are still taking notes by hand, compared to a quarter who take notes on their laptop, and one in ten who take notes on their tablet -- so hopefully the combination of Surface 3's ability to take typed notes and handwritten notes on the same device will make life easier for every student who's lucky enough to be given one this academic year".
Microsoft is fighting a battle with Google over education as many schools adopt Chromebooks for use by students, so wins like this are important for the software giant.