And this, boys and girls, is why online vigilantism is a terrible idea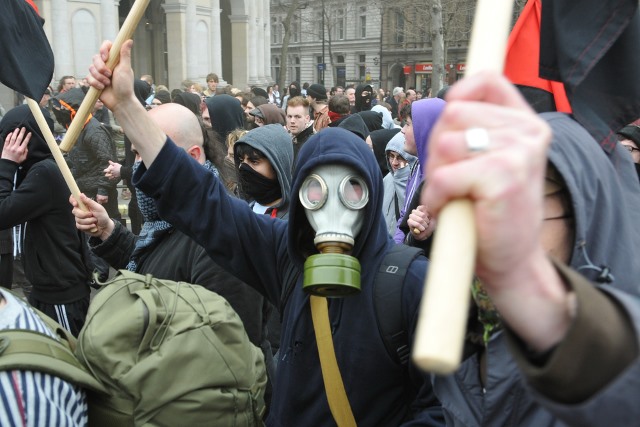 I've written recently about the dangers of online vigilantes infringing on the free speech of others. Anonymous is one of the biggest offenders in this department, but there are numerous hacking groups that -- under the banner of fighting one evil or another -- take the law of the web into their own hands without a thought for the consequences.
Online vigilantes stir up populist support by throwing around the keywords associated with the enemy of the moment -- terrorists, ISIS, racists, fascists, communists, socialists, pedophiles. All very emotive issues, but vigilantism can all too easily get out of hand. This has just been demonstrated perfectly by YouTube star Keemstar who took it upon himself to expose a 62-year-old pedophile online through his DramaAlert podcast. The only problem is that he and his team got the wrong man.
Back in 2011, a man called John Philips used the online game Runscape to track down teenagers, one of whom he ended up having sex with. DramaAlert hunted down this man -- or so the team thought -- exposed him as a pedophile and this led to him being subjected to endless online abuse from people who saw the exposé. But the guy that Keemstar and his team were trying to hunt down is already in jail. He'll be in jail for some time -- until he dies, in fact.
The guy they actually exposed -- a poor chap called Tony -- is entirely innocent, absolutely not a pedophile, completely unconnected to John Philips. But this didn't stop Keemstar's fans laying on the abuse, ultimately reducing him to tears. The whole debacle is explained in this upsetting video shared on YouTube (warning: swearing):
Keemstar has since issued an apology -- of sorts -- but this will do little, if anything, to repair the reputation of the innocent man his show named as a pedophile (warning: swearing):
I'm not sure that this really counts as an apology. It's buck-passing. 'It wasn't me, it was a member of my news team'. Doesn't cut it, dude.
So, yeah, Keemstar, you've said you're sorry -- but it's just not good enough. This should not have happened in the first place. Shit sticks, and the poor guy you incorrectly outed as a pedophile is likely to find it very hard to shake off the label you have assigned him. An apology is akin to shutting the stable after the horse has bolted. Too little, too late. You should be utterly, utterly ashamed. I struggle to think of anything you could possibly do to rectify the situation, but you serve as a perfect example of why online vigilantes should just crawl away into a hole and die.
Over on Twitter, Keemstar describes himself as the "Creator of #DramaAlert #1 source for News on the Social interactions in Online Entertainment!". Might be time to reconsider that, and it's probably time for Twitter to think about stripping away that shiny blue Verified tick.
Photo credit: 1000 Words / Shutterstock