David Bowie dominates the digital download and streaming charts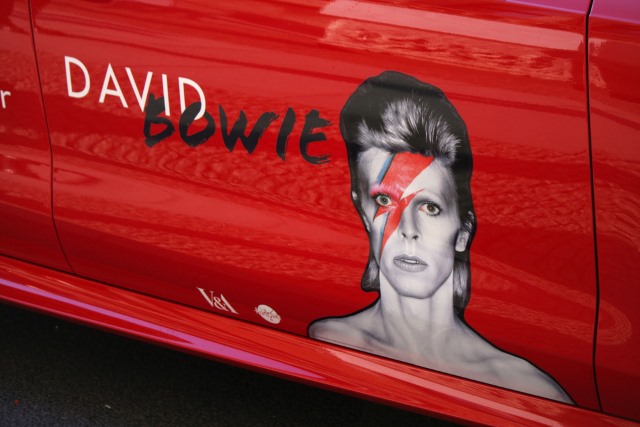 It has taken a while to sink in, but on 11 January the world became a sadder and duller place following the death of David Bowie. As fan around the world struggled to come to terms with the tragic and untimely loss, they turned to the one things they all have in common -- Bowie's music.
At turns an artist, actor, poet, digital pioneer, style icon, and cultural behemoth, Bowie was predominantly a musician. His (as it turned out) final album, Blackstar was released just days before his death, and the lyrics and video for the second single from the album -- Lazarus -- took on a new, beautiful and heart-wrenching meaning. Bowie meant a lot to people the world over, and the level of affection felt for the ever-inventive musical chameleon can be seen by the surge in digital downloads and streams of his albums on the likes of Spotify and iTunes.
The iTunes charts feature an abundance of Bowie music from the classics Hunky Dory and Low, to the darker, moodier, heavier and more industrial Heathen, Earthling and Outside. It's a similar story in the Official UK Album Chart, where no fewer than 14 of Bowie albums make an appearance. Sales of Blackstar doubled in the hours following the news of his death.
While there is, obviously, a lot of focus on Bowie's final works, figures released by Spotify show that it is the older tracks that have generated the greatest interest. The top five most-streamed tracks are an interesting mix of past and present:
Heroes (up 3630 percent)
Let's Dance (up 3942 percent)
Blackstar (up 1120 percent)
Lazarus (up 1084 percent)
Life On Mars (up 4238 percent)
Fans are also hitting YouTube to relive their favorite videos where a lot of Bowie's music is trending. I was shocked to discover that a personal favorite, The Pretty Things Are Going To Hell, doesn't have an official video -- at least not one that was released:
As a digital pioneer and early embracer of everything the internet has to offer, Bowie would no doubt be pleased to see the immediacy with which his music could be delivered to fans -- albeit it in terribly sad circumstances.
Rest in peace, Starman.
Photo credit: 360b / Shutterstock