Google Now launcher enables auto rotate, forces single icon size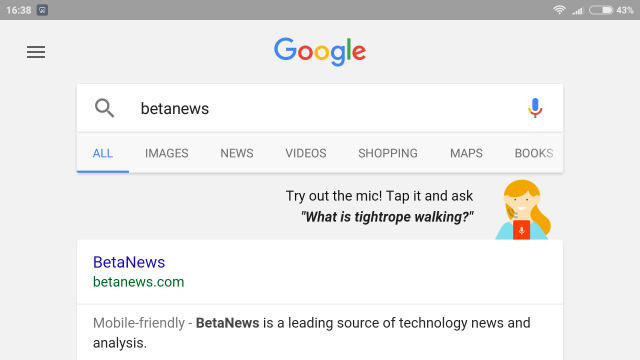 If you use Google Now launcher, you may have noticed that there is no option that can enable auto rotation. While this is not a problem when you are holding the device in portrait mode, it obviously makes landscape mode quite inconvenient at times.
The problem is that the launcher does not follow the Android-wide setting for auto rotation, and instead sticks to displaying everything in portrait mode. However, with a new update, that can now be changed.
The option to enable auto rotation in the Google Now launcher can be found in the launcher's settings. To get there, long press on one of your homescreens and hit the Settings button (or long press on the recents key to bring up its menu, if your device supports this).
Afterwards, simply hit on the Allow rotation toggle to enable it. For this to work you obviously need to have Android configured for auto rotation. That system wide setting can typically be enabled with a tap on the respective quick settings toggle, which can be seen in the notifications panel or the quick settings menu. Alternatively, you can look for this option in the Android Settings menu, under Display.
Another issue that Google has now solved is the inconsistent icon size. Some develops have decided to use a custom size, making some icons look out of place on the homescreen and app drawer. Google's solution is to enforce a single size, instead of asking developers -- which does not seem to have any effect -- to stick to its guidelines. And it obviously works seamlessly, as I have noticed on my devices.
If you do not have Google Now launcher on your Android device, you need to have both the Google app and the Google Now launcher installed to be able to enable it.