Microsoft's Get Windows 10 app 'behaves like malware'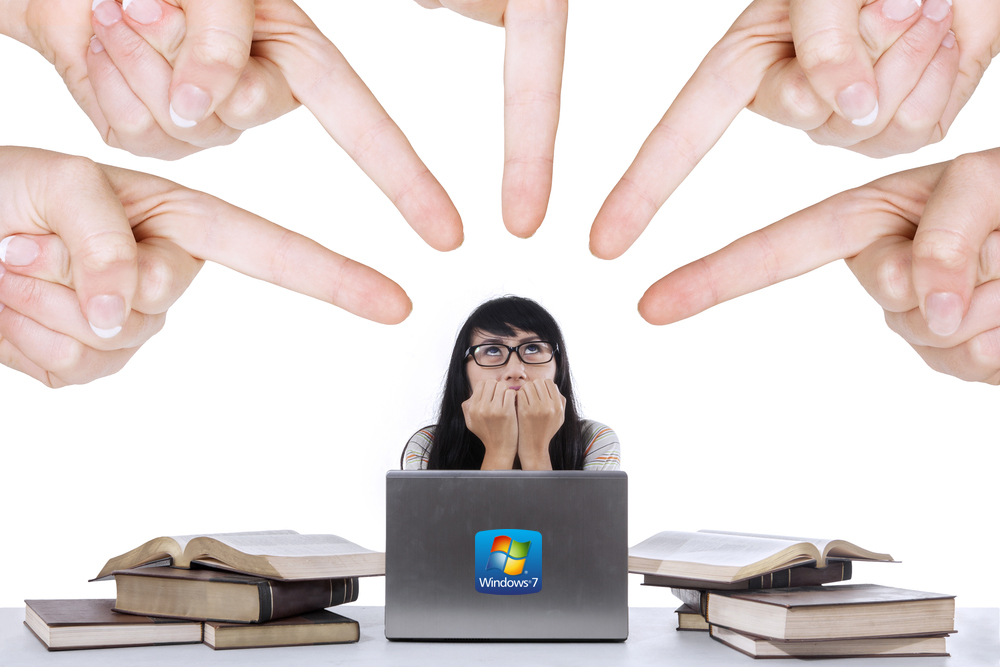 We all know that Microsoft wants as many people as possible to upgrade to Windows 10. The new OS is free for users of Windows 7 and 8.1, and the firm has the stated goal of getting it on a billion devices within 2-3 years.
To achieve this aim, Microsoft is pushing its new OS very aggressively, forcing it on to users, even if they have no desire to upgrade and have taken steps to actually prevent it.
In a recent Q&A, Microsoft marketing chief Chris Capossela made no apologies for his company's approach which, he says, is being done to get users to a "safer place" and explained that there are some people out there who "kick the can down the street" and need a push to get the upgrade done.
READ MORE: Microsoft explains why it's pushing Windows 10 so aggressively (spoiler: it's to keep you safe)
That's fine. But people who have made the decision not to upgrade -- who aren't simply procrastinating but actually don't want the new OS, at all -- should have that decision respected surely?
To get Windows 7/8.1 users to update, Microsoft installs Get Windows 10 (GWX) nagware on their PCs. Or the KB 3035583 patch as it's known. This encourages users to update, and provides the means to do so. And personally I'm fine with it.
But what I'm not so keen on -- and I'm not alone here -- is it's very, very hard to block. You can make changes to registry keys, but all you're really doing is hiding GWX (removing its visibility from the system tray) but not stopping it running in the background.
Josh Mayfield, the creator of GWX Control Panel, a tool designed to block the Windows 10 upgrade, has created a video documenting how Get Windows 10 works on your PC, and its behavior is rather questionable.
Set an AllowOSUpgrade registry key to 0 -- either manually or via the Local Group Policy Editor control panel (gpedit.msc) -- and, in theory, this will prevent the upgrade from occurring, but on many PCs a running scheduled task (refreshgwxconfig-B) which is installed as part of the patch, resets the AllowOSUpgrade setting to 1 every time it runs. Change it back to 0, and it will be reset to 1 later that day.
As Martin Brinkmann at Ghacks says, "It appears as if Microsoft designed the Windows 10 upgrade mechanisms in a way that makes it very complicated for users to block the upgrade offer for good on machines running previous versions of Windows. This persistence is similar to how malware evolves constantly to avoid detection or come back after it has been removed from operating systems".
In a blog post he updated following the upload of the video, Mayfield backtracks slightly, saying:
In the video I discussed a couple of upgrade-related settings that get reset by various KB3035583 background tasks. While I haven't seen any background tasks change the DisableOSUpgrade setting, the registry value is not necessarily permanent, either. The problem is that Microsoft occasionally pushes update patches for Windows Update itself, and these patches sometimes wipe out existing Windows Update settings, including the DisableOSUpgrade value. (Here's an example of one such patch where I and several of my users observed this behavior.) These Windows Update client updates are kind of special, because Microsoft can push them to your computer automatically, even if you have your Windows Update settings configured to "Check for updates but let me choose whether to download and install them" or "Download updates but let me choose whether to install them". This is because they sometimes include necessary changes in order to communicate properly with Microsoft's update servers.

I don't believe this is a malicious or targeted change on Microsoft's part (it's essentially a re-install/clean slate for Windows Update sometimes), but the fact is that you can't expect your Windows 10-related registry changes to "stick" 100 percent of the time.
Even so, there's other questionable behavior going on behind the scenes. Simply uninstalling the KB 3035583 patch likely won't work because Microsoft has rolled out numerous versions of the patch, all with the same name. So if you remove one version, all that happens is you get rolled back to a previous one.
Although it's hard to know exactly how many versions of KB 3035583 there have been (all modified in some small way before being pushed out), Woody Leonhard over at InfoWorld says by his reckoning there were at least nine rolled out in 2015. Does that not strike you as rather excessive?
READ MORE Microsoft continues to force Windows 10 on people who don't want it
While it's understandable that Microsoft doesn't want users to reject the upgrade without properly considering it, this aggressive push and PUP-like behavior of its upgrade tool really isn't doing the company any favors. Microsoft does provide a guide which explains how users can manage Windows 10 notification and upgrade options, but blocking the upgrade requires Group Policy and registry changes which are way beyond what the average Windows user will ever do. Microsoft put that program on people's computers, surely it should offer a much simpler way of removing it?
Yes, Microsoft wants to get users to a "safer place" but surely there must be better ways to do it than forcing people to upgrade. The software giant is crowing about Windows 10 being installed on 200 million devices (and rightly so), but then with Get Windows 10 it really is making users an offer they -- literally -- can't refuse.
Image Credit: Creativa Images / Shutterstock