Bittium Tough Mobile is ready to take on Blackphone for the most secure phone crown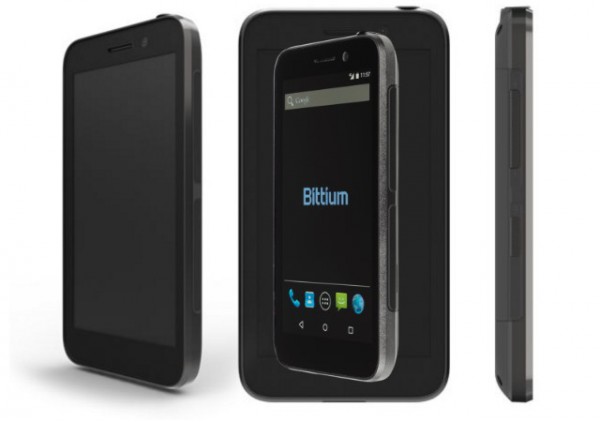 Surveillance, privacy concerns and other issues have brought security into sharp focus for mobile users the world over. Apple, Google and Microsoft all offer encryption options, but for those with real security and privacy worries, the likes of Silent Circle's Blackphone 2 and the ARCHOS GranitePhone have a healthy following. Now there's a new security and privacy-focused handset vying for attention: the Bittium Tough Mobile.
At Mobile World Congress 2016 in Barcelona next month, Bittium will show off not only its secure smartphone, but also its Bittium Secure Suite device management and encryption software. With these and Bittium SafeMove -- a secure remote access tool -- the company hopes to increase business and enterprise confidence in mobile and the Internet of Things.
Bittium Tough Mobile is a hardy device both physically and in terms of security. Built on a secure custom platform, the device offers secure communication for professionals, such as government agents and enterprise users. The handset is packed with security features such as secure boot,  runtime integrity, application permission firewall, secure data storage for user credentials and encryption keys, encrypted mass memory, tampering detection, PGP encrypted email, and FIPS 140-2 compliant HW cryptography.
But the Tough Mobile is also extremely robust thanks to its cast magnesium unibody. Bittium lists the following features for the Bittium Tough Mobile:
IP67 level water and dust protection.
Glove-usable touch screen, functional also in wet conditions.
Extremely durable mechanical construction with sophisticated smartphone look-and-feel.
MIL-STD-810G level shock resistance.
High-performance speakers and multi-microphone active noise cancellation provides excellent voice call quality also in noisy environments.
Global connectivity with 9 LTE bands, including commercial bands and LTE band 14 for public safety use.
Configurable button for PTT, camera, etc.
Enhanced security with secure boot and runtime integrity check.
Android 5.1 Lollipop operating system providing smart and simple user experience.
Qualcomm Snapdragon 801 quad-core processor provides performance for realtime HD video and other demanding use cases.
Dual-sim allows operating the device in both private and public LTE networks.
UI customization and branding options available.
Bittium Tough Mobile is based on the Bittium Specialized Device Platform.
In terms of specs, the handset offers:
Qualcomm SnapdragonTM 801: Quad-core Krait CPU up to 2.3GHz, Adreno 330 3D graphics accelerator, Hexagon QDSP 600MHz
5" Full HD (1080*1920) LCD
Cameras: 8 MP main camera with Autofocus and LED Flash, 2 MP front-facing camera
2GB LPDDR3 PoP RAM
16GB eMMC Mass Storage
micro SD expansion slot
2420mAh Li-Ion battery
LTE: 3GPP rel10 (LTE Advanced); FDD Cat4, DL 150 Mbit/s, UL 50 Mbit/s; IMS, VoLTE-ready
UMTS/HSPA: 3GPP rel8, HSPA+, DL 42 Mbit/s, UL 5.76 Mbit/s
GSM/GRPS/EDGE: 850/900/1800/1900MHz
0 with fast charging
Wireless display (Miracast compliant)
Dual-SIM slots
Sensors: 3D Gyroscope, 3D Accelerometer, 3D Magnetometer, Proximity Sensor, Ambient Light Sensor, Barometer
Multi-microphone active noise cancelling
Dimensions: 141mm x 75.5mm x 13.5mm
Weight: 180 grams
Bittium also shares details of its Bittium Secure Suite which is designed with handset management in mind, and Bittium SafeMove which it says "provides mobile workforce hassle-free, secure and seamless connectivity to the corporate network regardless of time and place".
Find out more at www.bittium.com.