How to block the Windows 10 'recommended' update on Windows 7 and 8.1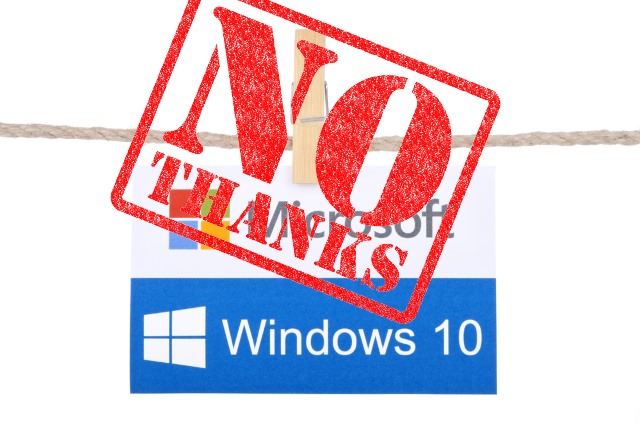 Microsoft has changed the Windows 10 update from "Optional" to "Recommended". And by "Recommended" it means "You're getting it whether you want it or not".
If your Windows 7 or 8.1 PC is set to install recommended updates automatically (because -- more fool you -- you just wanted it to be up to date and safe) then Microsoft will cheerfully download the new OS and start the installation process for you. Don't want that to happen? Here's how to stop it.
First things first. Microsoft won't install Windows 10 on your PC while you sleep (though it will download it). That's the good news. If the installation process starts you'll be able to cancel it.
But let's not allow that in the first place. To prevent Microsoft downloading and installing Windows 10 on your computer, you need to turn off the Recommended Updates setting in Windows Update and hide Windows 10 from the list of available recommended updates.
In Windows 7, go to Start > Control Panel > System and Security > Windows Update. Click the Change settings link on the left.
Look for the Recommended updates entry and make sure it's unchecked. Click OK.
In Windows 8.1 you can either follow the same steps listed above, or you can go through the PC Settings app. Go to Settings > Update and recovery > Windows update and select Choose how updates get installed. Uncheck the Recommended Updates box and click Apply.
Windows 10 will still appear as an available update, but it won't be automatically installed now.
Finally, right-click on the Windows 10 update, and select Hide Update to make sure you don't install it by mistake.
Photo credit: chrisdorney and tanuha2001 / Shutterstock