Opera 35 improves download manager, adds new customisation section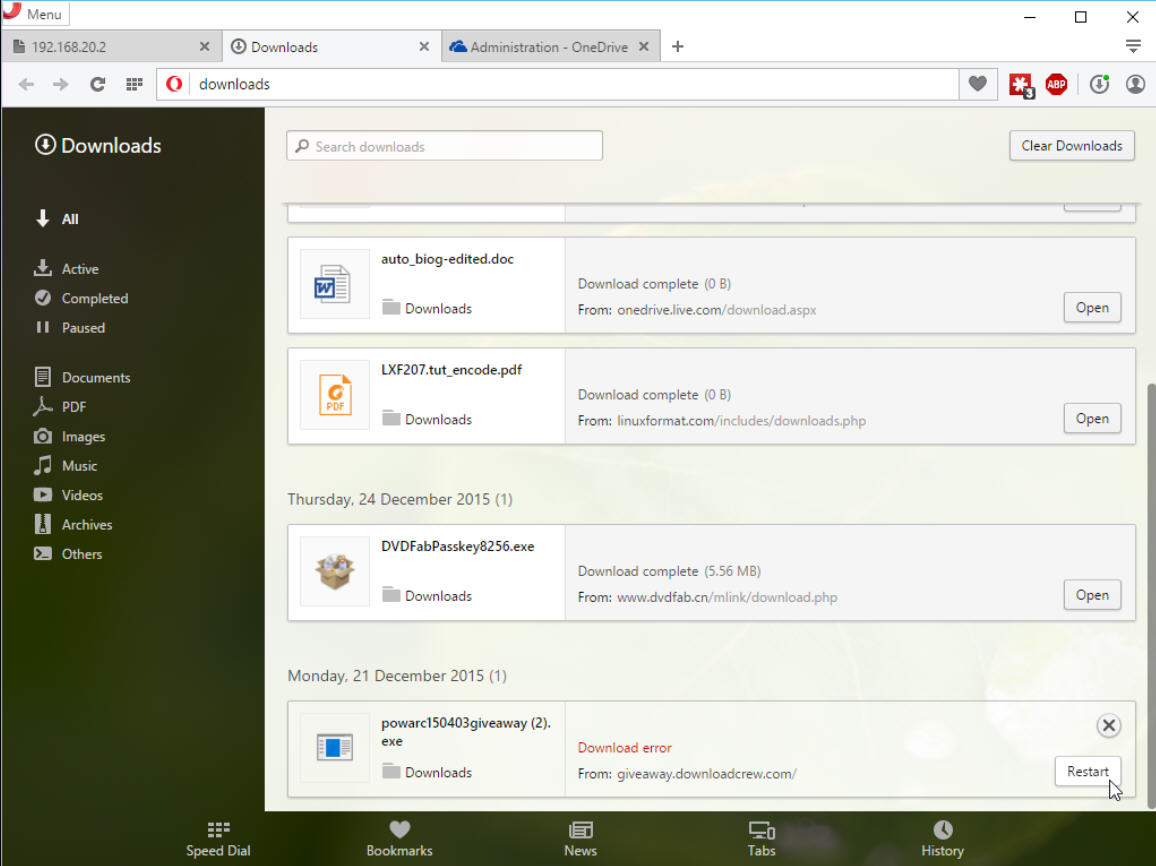 Opera Software has unveiled Opera 35 FINAL, a major new release of its desktop web browser for Windows, Mac and Linux PCs.
There are four new features of note in this release: first, a button for muting audio on specific tabs, followed by a refreshed downloads interface. There's also the addition of a Basic section in Opera's options page for faster access to key customization settings, plus a new advanced setting that allows users to search using a standalone Search bar.
The new audio mute button sees Opera playing catchup with rival browsers including Firefox and Chrome. It enables users to quickly see which tabs are playing audio and -- like Firefox -- makes it easy to quickly mute sound from specific tabs simply by clicking the audio button. Click again to unmute it.
Opera 35 FINAL's most notable improvements can be found in its handling of downloads. It debuts a new, refreshed user interface that provides a clearer view of files, allowing users to more easily see the status of downloads. The new interface also provides a number of links for filtering the download list by type, including documents, PDF (which didn't work in our tests), Images, Archives and Others.
The new release also throws up a prompt warning the user if they attempt to close Opera while a download is in progress.
Opera 35 also adds a default Basic section to its settings page. Users can now easily define the browser's start-up behavior, choose a default directory for downloads, opt to show or hide the bookmarks bar, switch themes and set default behavior for cookies from a single screen.
The list of new features is rounded off by the addition of one new option to Opera's settings. It's only visible when the "Show advanced settings" dialog is ticked under Browser, and allows users to enable a separate search box next to the main Address bar.
Beneath-the-hood improvements sees the bookmark manager improved so it can automatically remove duplicates that may be created when syncing bookmarks between devices, while the browser has been updated with support for the latest Chromium/Blink 48 release. There are also the usual stability enhancements and bug fixes.
Opera also recently updated its Opera Mini for Android browser to version 14.0 with a new QR code reader and generator, in-app camera support for file upload, UI language settings and the ability to set custom search engines per category.
Opera FINAL 35 is available now as a freeware download for Windows, Mac and 64-bit Linux users, with the Android version due imminently. Also available are Opera Mini for Android 14.0 and Opera Mini for iOS 12.1.