US employees waste 30 percent of their work week on status meetings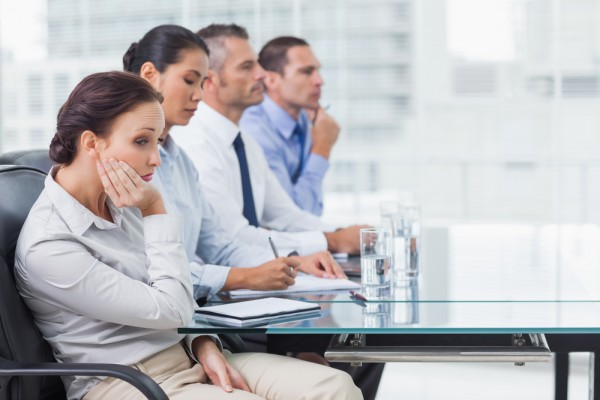 Meetings are often seen as one of the great time wasters of the workplace. A new survey from business collaboration specialist Clarizen suggests that this is more than just supposition.
It reveals that US workers spend on average 11.8 hours per week preparing for and attending staus meetings. Assuming a 40 hour working week this means they could be wasting up to 30 percent of their time on them.
The problem is compounded by geographical factors, 89 percent of those who work with teams in multiple locations report frustrations. Most often these are related to communication issues such as keeping everyone in the loop (20 percent) and communicating with the team (21 percent).
"Over three years of studying status meetings, the results have consistently shown that they substantially decrease the amount of time and energy workers can devote to completing actual, meaningful work", says Viken Eldemir, GM of the Americas for Clarizen. "Solutions that drive productive, collaborative work can make a dramatic impact on the efficiency of teams by focusing meetings on strategy and planning vs. boring status updates".
The survey conducted online by Harris Poll among over 2,200 employed adults aged 18 and over in the US, the UK and Australia, tracked workplace trends, including organizational structure and specific job responsibilities.
Among other findings are that 64 percent of US workers participate in conference call meetings with colleagues. However, almost three-quarters of these admit to taking part in other work-related or personal tasks while on mute during conference calls. These include 33 percent responding to work emails, 24 percent eating lunch, 22 percent taking care of personal emails, and a worrying 17 percent using the restroom.
More information on the report can be found on the Clarizen website and there's a summary of the findings in infographic form below.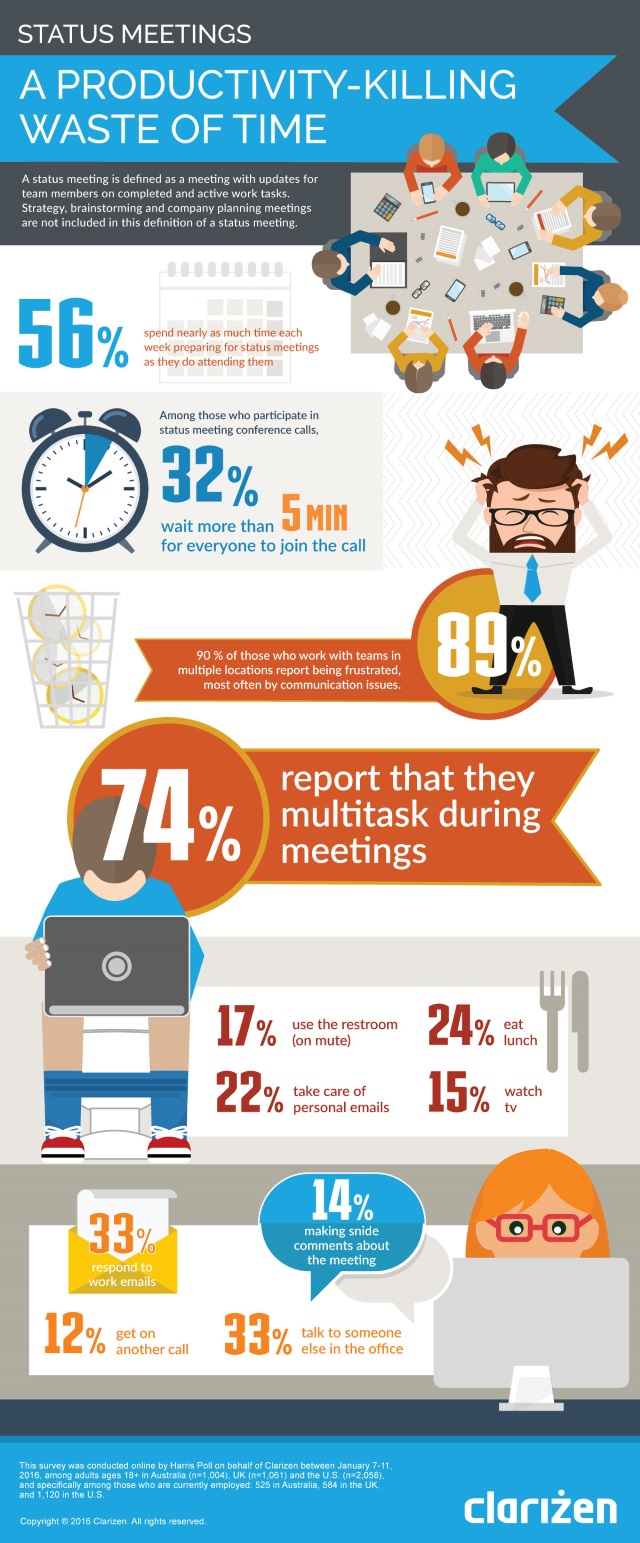 Image Credit: wavebreakmedia / Shutterstock