Cinemax makes its debut on Sling TV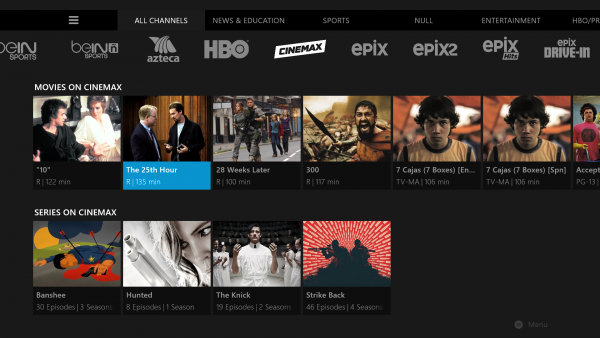 When Sling TV launched it already had a number of deals with major networks such as ESPN and CNN, bringing real-time TV viewing over an internet connection, and doing so for a reasonable price, especially compared to cable and satellite providers. There were also a number of add-on packages for such things as extra sports and news channels.
Last year, just in time for Game of Thrones, the service landed HBO, and now it has another prize in its lineup, one that may attract even more customers.
The company is announcing that Cinemax is now available, and this is a milestone. Sling notes that "What's particularly cool about this announcement is it marks the first time Cinemax is available to cord cutters on a standalone Internet TV service. Previously, it was only available to those who paid for a traditional cable package".
Cinemax premiers a new movie every Saturday night and also provides original content such as Strike Back, Hunted, The Knick, and Banshee.
All customers can now subscribe for $10 per month, which is slightly cheaper than rival HBO is going for on the service.