Samsung Gear S2 Classic smartwatch now available in rose gold or platinum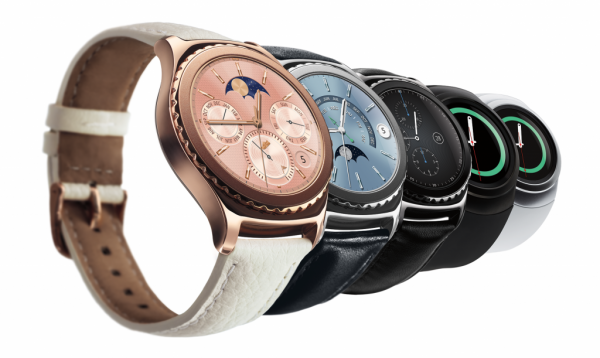 While Apple did not invent the smartwatch, it certainly pioneered the luxury-focused variants. Before the Apple Watch, many smartwatches were merely geeky extensions of smartphones -- now, they can be fashion statements (with premium prices).
Today, Samsung goes the luxury route too, with its Gear S2 Classic. The existing device is now being sold with beautiful 18k rose gold or platinum plating and genuine leather bands. Should you pay the premium?
"On Friday, February 12, two new Samsung Gear S2 classic models, plated in elegant 18k Rose Gold and timeless Platinum, will be available at Samsung.com, BestBuy, Amazon.com, Macy's, and other stores in the United States, and will retail for $449.99. The 18k Rose Gold edition features Rose Gold plating and an Ivory Genuine Leather Band, while the Platinum version comes with a Black Genuine Leather Band. Both smartwatches feature the Gear S2's unique rotating-bezel design -- giving consumers a quick, precise way to navigate through their notifications, apps, and widgets", says Samsung.
Gary Riding, senior vice president, mobile computing at Samsung Electronics America says, "at Samsung, we're all about designing technology that integrates seamlessly with the lives of our consumers. These stunning new finishes offer consumers a way to complement their personal styles -- while the revolutionary technology of the wearable complements their increasingly active, connected lives".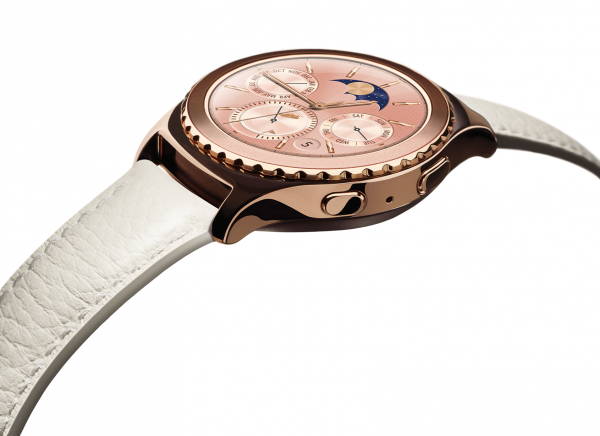 While I appreciate fancy things, I am a bit dubious about luxury tech. After all, when the technology becomes obsolete, you may regret paying the premium. It is unlikely that luxury smartwatches will retain value, let alone appreciate. In other words, I doubt a platinum Samsung Gear S2, or even a pricey Apple Watch, will ever become a treasured family heirloom.
What is your opinion of luxury smartwatches? Tell me in the comments.