LG lets you choose a flagship feature with X series smartphones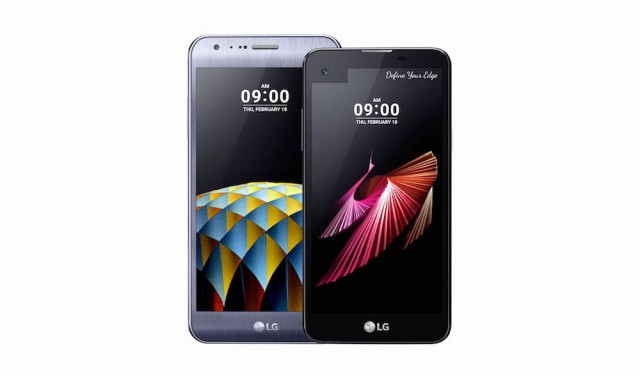 Two of the features that consumers get by opting for a flagship smartphone, as opposed to a mid-range or low-end device, are a nicer display and a better camera. Typically, if you are looking for a lesser (and less expensive) handset you will have to settle for less. Manufacturers have to sell those premium devices somehow, right?
But, with its new X series smartphones, LG is challenging the status quo by giving prospective buyers the option to get a flagship-worthy camera or display. It is an interesting strategy, but how is it implemented?
The X series is actually comprised of two different smartphones, one with a better camera called X cam and the other with a better screen called X screen. The former "sports dual cameras on the rear and delivers one of the most advanced camera experience in a mass-tier smartphone", LG says. Meanwhile, with the latter, consumers get "an 'always-on' Second Screen which until now has only been available on LG's premium V10". It sounds simple, but in practice consumers are not getting two nearly-identical smartphones with just two differences between them.
X cam (shown on the left) is equipped with a 5.2-inch 1080p panel, a 1.14 GHz octa-core processor, 2 GB of RAM, 13 MP and 55 MP rear cameras, 8 MP camera on the front, 16 GB of storage, 2,520 mAh battery, 4G LTE and Android 6.0 Marshmallow. It measures 147.5 x 73.6 x 5.2-6.9 mm and weighs 118 g. Available colors are gold, pink gold, titan silver and white.
X screen (shown on the right) packs a 4.93-inch main screen with 720p resolution and a 1.76-inch secondary panel with a 520 by 80 resolution. It is powered by a 1.2 GHz quad-core processor with 2 GB of RAM and a 2,300 mAh battery. It has a 13 MP camera on the back and an 8 MP camera on the front. It also offers 4G LTE connectivity and runs Android 6.0 Marshmallow. It measures 142.6 x 71.8 x 7.1 mm. Available colors are black, pink gold and white.
As you can see, by the looks of it, X cam has a better processor, larger battery and, I think for most consumers, a more attractive display thanks to the higher resolution. Meanwhile, X screen seems to only appeal to those looking for a novel display which, I think, makes it a niche product.
Both smartphones will be showcased at MWC 2016 later this month, and will be available starting next month in Asia, Europe and Latin America.