Opera claims you're using 30 percent of your mobile data on background apps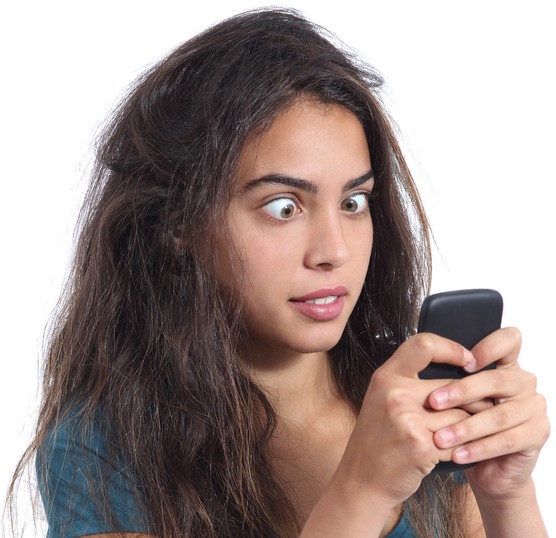 Mobile data these days comes at a premium. Carriers charge what could be considered ridiculous amounts for it and many customers burn through it. Unless you're predominantly on Wi-Fi then you're likely wondering where all of that data is going.
The answer, of course, is background apps -- programs that run all the time without the user realizing it. These can eat up tremendous amounts of a monthly allotment.
In a new study, browser maker Opera has found that these hidden processes can use about 30 percent of your monthly plan.
The main culprits are likely not a surprise. Both Facebook Messenger and Gmail account for the bulk, wracking up 73 percent of  your background data usage. Google Drive and WhatsApp are also running afoul of your limits, accounting for more than 50 percent.
"Most apps are made to give a great user experience, not to save data. If you fetch background data through your data plan, it's like throwing away $1 out of every $3 you spend on your mobile data plan", says Sergey Lossev, Product Manager at Opera Software.
Needless to say, the company produces Opera Max, which can detect this usage and alert users, and the company is recommending people install it.
Regardless of your inclination when it comes to installing this software, the information seems solid enough, and rather unsurprising. It's up to the users to decide what to do now.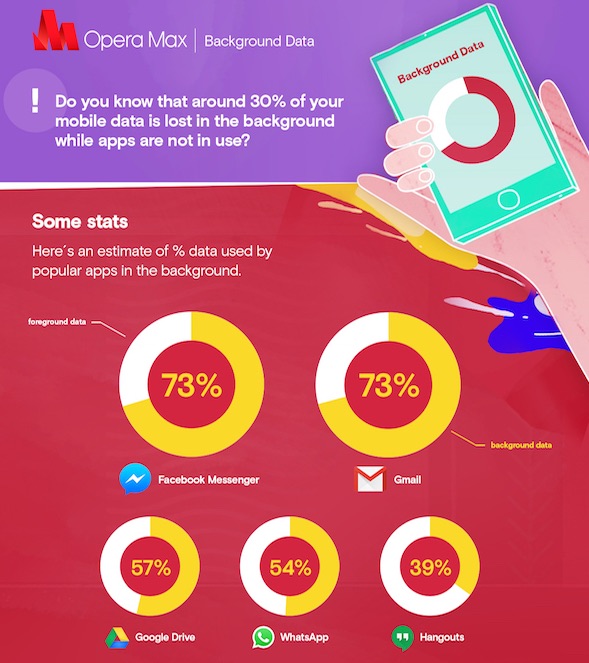 Photo credit: Ron Leishman/Shutterstock