Microsoft announces HoloLens Development Edition, available for pre-order now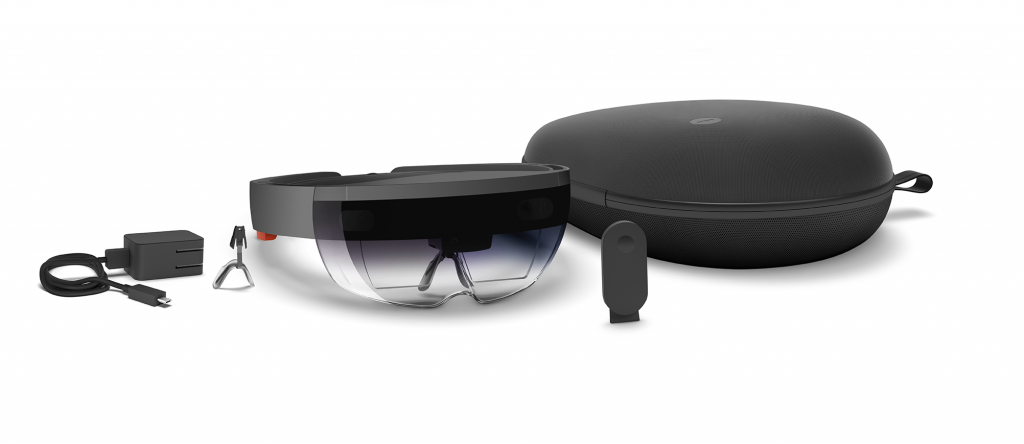 HoloLens is unquestionably one of the most exciting pieces of hardware being developed by Microsoft at the moment. The augmented reality system, or "untethered holographic computer" as the software giant refers to it, was first announced a year ago, but since then there's been no word on when we can actually expect to see it.
Today, however, Microsoft announces a Development Edition which is now open for pre-orders, with shipping starting on March 30. This is the first step towards a consumer version.
The Windows 10 powered device is fully self-contained, and, Microsoft says, is "the only device that enables holographic computing natively with no markers, no external cameras, no wires, no phone required, and no connection to a PC needed".
Developers who purchase HoloLens will have access to hundreds of UWP apps through the Windows Store and also to a showcase of holographic app experiences designed to demonstrate what the device can do.
Alex Kipman, Technical Fellow -- Operating System Group at Microsoft, says
HoloLens is an amazing Windows 10 device, and the APIs responsible for holographic computing are already available in Windows 10. Starting today, developers will have access to documentation, and to the developer community, that will help them create amazing experiences. Developers should go to dev.windows.com/holographic for guides and detailed tutorials. Additional development tools that include Visual Studio projects and a HoloLens emulator will be released when HoloLens devices start shipping to customers on March 30. The emulator will allow developers to test holographic apps on their PC without a physical HoloLens and comes with a HoloLens development toolset -- to help developers who haven't yet received their devices get started right away.
For now the HoloLens Development Edition will only be available to developers in the US and Canada. If you're interested in pre-ordering one, it will set you back $3000.