GPD Win is a pocket-sized Windows 10 laptop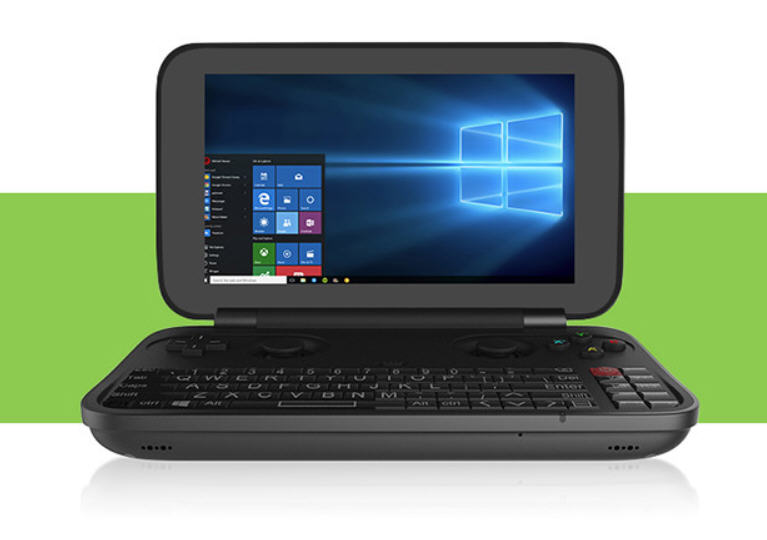 Lugging around a full-size laptop so you can do a spot of work from anywhere can be a pain. Even using a Windows 10 slate, like the Surface Pro 4, doesn't really lessen the load as you'll likely need to include a keyboard cover and maybe a mouse.
GPD Win is an interesting solution. It's a 5.5 inch handheld PC/Gaming console running Windows 10 and it's clear a lot of thought has gone into the design.
SEE ALSO: popSLATE 2 adds a smart second screen to your iPhone -- and it looks amazing
Powered by a 64-bit Intel Atom Cherry Trail X5-Z8500 processor, with 4GB of LPDDR3 RAM and a 5.5-inch 720p display, the GPD Win has an integrated joystick and D-Pad on the left hand side, and a joystick/mouse on the right, alongside ABXY gaming buttons.
Under that there's a keyboard, with volume and joystick buttons.
Fast charging via Micro USB is supported, and you can expand the default 64GB of storage with a 128GB TF card.
The tiny screen is fine for when you're on the go, but if you want a larger display you can plug it into your TV via Mini HDMI. There are also Micro USB and USB Type A sockets on the rear.
Connectivity comes in the form of Wi-Fi 802.11 b/g/n and Bluetooth 4.0.
The device has a 6000mAh battery, which will give you around 8 hours of playing online video or games, and 672 hours in standby.
The full list of specs is as follows: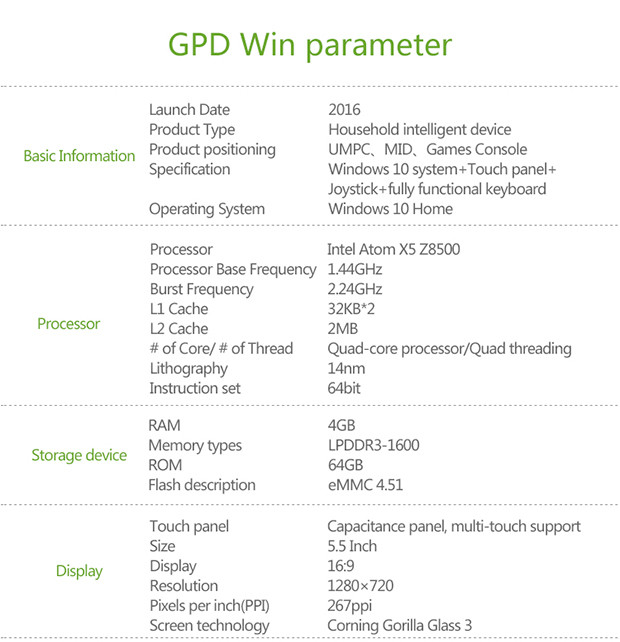 GPD Win is currently seeking support on Indiegogo and has already received 179 percent funding with two months to go.
As for cost, it's expected the device will retail for $499, but you'll get $200 off that price if you pledge backing now.
GPD Win will ship worldwide, and backers should receive their devices around October.