Telegram gets major 'Supergroups' update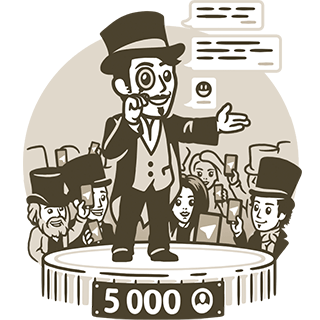 When it comes to cross-platform chat, I used to be a huge proponent of Skype. Since Microsoft's offering is on a number of platforms, it made sense. Unfortunately, the company didn't keep up with quality, letting Skype get stale. Even worse, it has seemingly abandoned its Linux development, making it a non-starter for many.
Telegram is emerging as one of the best cross-platform chat solutions, being available for Windows, Android, iOS, Ubuntu, etc. Best of all, it is constantly being updated. It is beautiful and clearly cared for. Not to mention, it offers encryption -- something very important in today's security climate. Today, one of its killer features, Supergroups, gets a major upgrade. Yes, Telegram is getting even better.
"Telegram is famous for its awesome group chats. Today's update makes them even more awesome. To begin with, we're increasing the number of people who can join a supergroup from 1000 to 5000 members. That's 5 times as good. Supergroup admins can now inform all members about important news using pinned messages. Pinned messages are displayed at the top of the chat screen. All members will get a notification — even if they muted ordinary messages from the group", says The Telegram Team.
The team further says, "starting today, supergroups can become public and get a short link, like telegram.me/publictestgroup. This way, anybody can view the group's entire chat history and join to post messages. We know what you're thinking. What about spammers? To prevent potential spam issues, we're introducing powerful moderation tools for group admins. From now on, they can quickly delete all messages from a specific member, block and report them".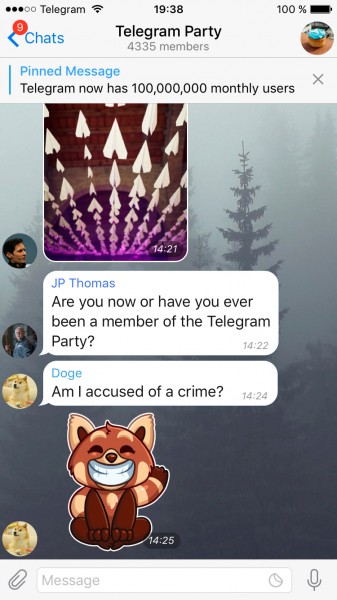 These improvements make Telegram even better. While I am dubious that many admins will want to make their Supergroups public -- for obvious reasons -- it is still cool to have the option. It will depend on the content, of course. The more attractive aspect of the update is the increase to 5,000 members.
Do you use Telegram? Tell me in the comments.