How to install and use extensions in Microsoft Edge on Windows 10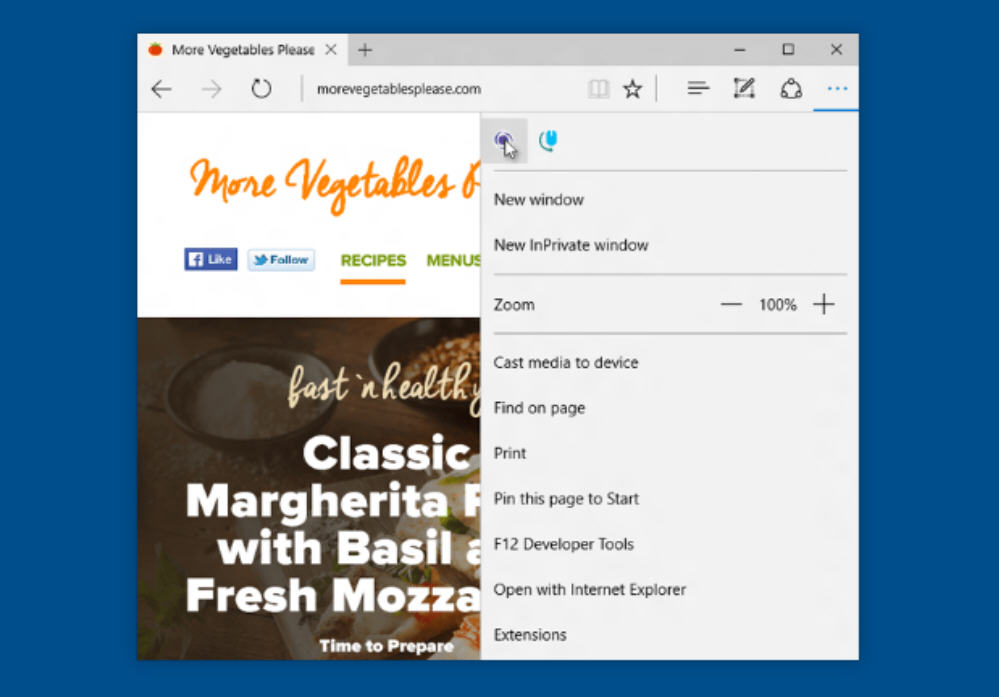 Starting in Windows 10 Insider Preview Build 14291, Microsoft has introduced a selection of extensions for its Edge browser.
While the software giant promises that popular add-ons like AdBlock, Adblock Plus, Amazon, LastPass, and Evernote are on their way, it's launched the feature with three rather less-exciting offerings -- Mouse Gestures, Microsoft Translator and an early version of Reddit Enhancement Suite.
SEE ALSO: How to fix Microsoft Edge's worst problems
Getting extensions up and running in Edge is currently a matter of clicking the ellipses (…) button at the top right and then clicking Extensions and choosing to Get extensions. A developer resources page will open, and you'll then need to click the Download extensions button.
Browse the extensions on offer (as there's only three it won't take long) and then click the Download button for the one you want. Select Run from the download notification, then click the ellipses in Edge again and select Extensions > Load extension. Select the extension you saved in the Downloads and click Select Folder.
The extension will load and appear as enabled in the sidebar. The Mouse Gestures one also shows shown some information about it in a new tab.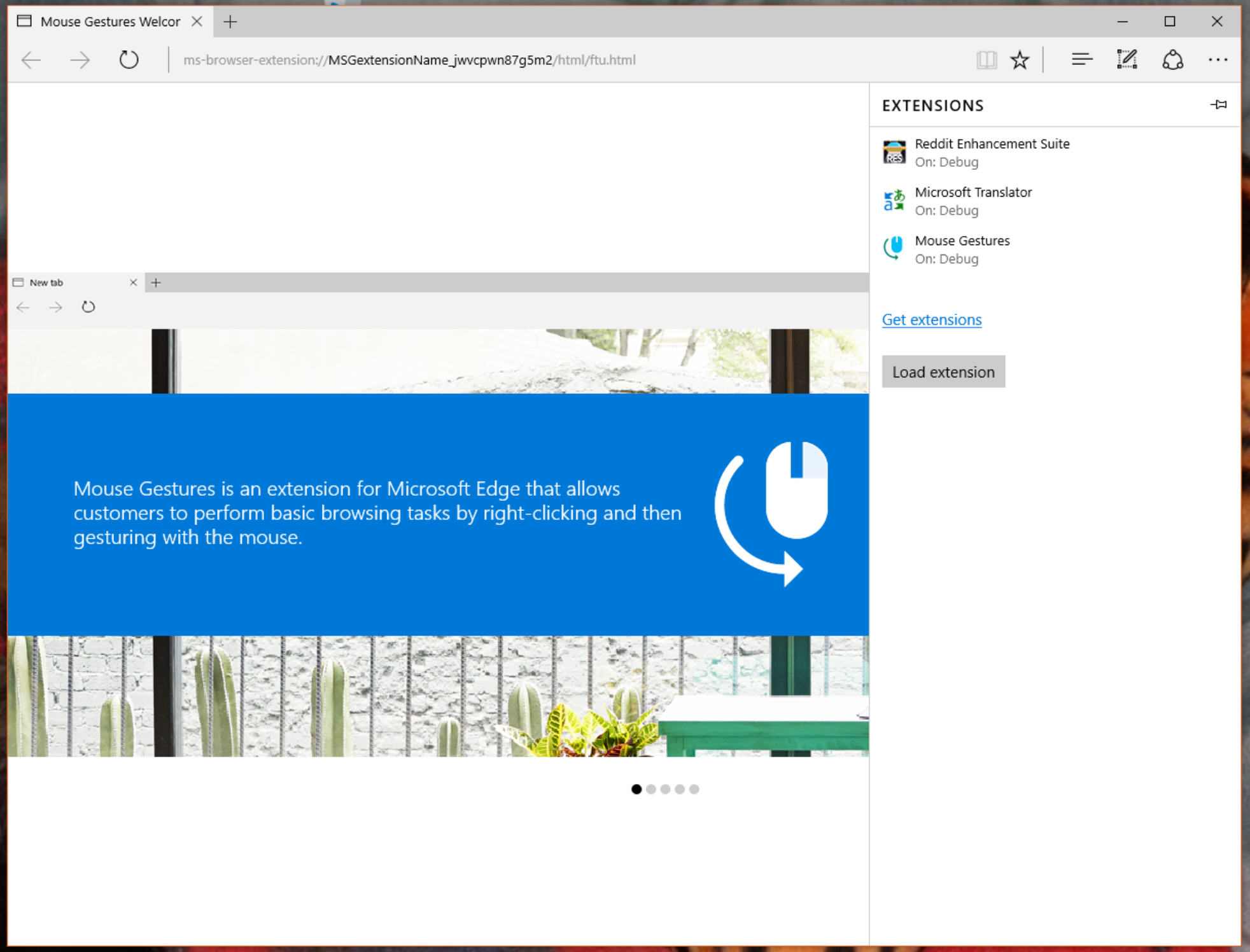 Hover your mouse over an extension to access its settings. For most you'll just be able to remove unwanted add-ons, although Mouse Gestures also lets you add a button next to the address bar.
It's reasonably easy to set up extensions, although in the future it will be even simpler as Microsoft intends to offer add-ons through the Windows Store.
What do you think of Edge's extension support so far?