Apple's 9.7-inch iPad Pro is a smaller laptop alternative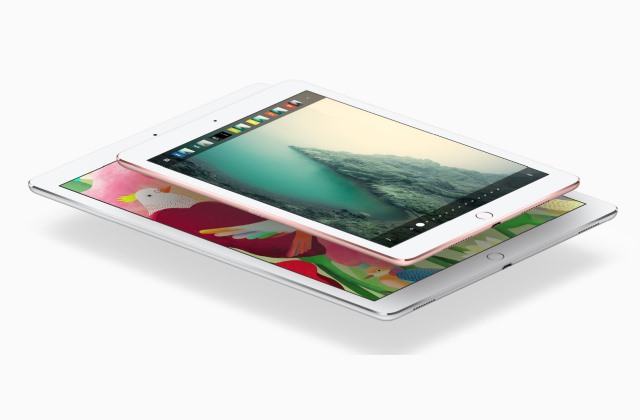 At Apple's event today, it was the iPhone SE that people were intrigued to find out more about -- but there were plenty of other things to get excited about as well. In addition to the launch of iOS 9.3, it also announced a new 9.7-inch iPad Pro.
The reason for releasing a Pro device with these dimensions is that 9.7-inch remains the most popular size for iPads -- with more than 200 million units sold. It's not just the size of the screen that has changed, however.
Apple also says that the new iPad Pro has a display that's 40 percent less reflective and 25 percent brighter than an iPad Air 2. Importantly, there's also the same A9X processor that's found in the larger iPad Pro.
Apple has a great deal to say about the new iPad Pro's screen. It's an adaptive display that automatically changes the color temperature to match the lighting it's being used in. Sound is catered for by no fewer than four speakers and there's the now-expected "Hey, Siri" support. In terms of looks, think of an iPad Air 2, and you're just about there.
As this is pitched as a laptop alternative, there's a specially designed Smart Keyboard for the new size of iPad Pro -- this joins the Apple Pencil as a form of input. There's a degree of crossover with the iPhone SE. There's support for 4K video, and a 12MP camera is on hand for photography, complete with Live Photo support. There is a new image signal processor, and this allows for the creation of panoramas up to 63MP.
Like the iPhone SE, pre-orders open for the new iPad Pro on March 24, and the device launches March 31. Pricing starts at $599 for the 32GB version, while the 128GB version will cost $749 and the 256GB model is $899.