Instagram follows Twitter in embracing non-chronological algorithmic timelines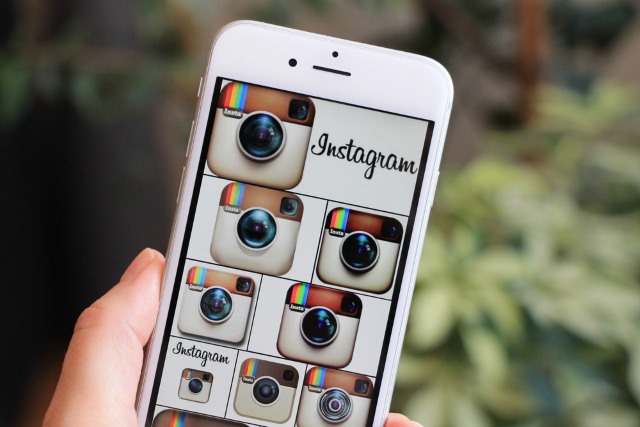 Any time a social network makes a change, it upsets a lot of people. Facebook has done it countless times -- just look at the vocal outpourings that followed the launch of reactions, for instance -- and Twitter recently irked many users with a new algorithm timeline, albeit one that can be disabled. Now it's the turn of Instagram.
The image- and video-based social network is currently testing an algorithm-driven timeline, much like Twitter and Facebook. Instagrammers are not happy. Not one bit (hence the appearance of the #boycottinstagram hashtag). The primary concern among users -- the narcissistic blighters! -- is that their posts will not be seen and will instead be buried in the noise of their followers' timelines. But all is not lost.
The good news for those who are worried that their posts will disappear into the background is that there is a solution. While Instagram may be testing an analytical algorithm to determine which posts it thinks people would like to see, it is possible to enable notifications for individual accounts.
Fire up Instagram and you'll see endless posts from people desperate to ensure that you see future posts from them. With Instagram being a serious money-maker for a lot of people, the desperate pleas for followers to enable post notifications are understandable. But while this does indicate to Instagram your preference for the posts you'd like to see first, it does mean that you receive a notification for every single post people make. The choice is yours.
At the moment, the rejigged timeline is not rolling out to everyone, but that's not stopping users from getting very vocal about it. The backlash has been such that Instagram has been forced to respond to an endless stream of complaints. Writing on Twitter, the company said:
We're listening and we assure you nothing is changing with your feed right now. We promise to let you know when changes roll out broadly.

— Instagram (@instagram) March 28, 2016
This is unlikely to allay fears because it's very similar to what Jack Dorsey said shortly before Twitter rolled out its algorithmic timelines. In Twitter's defense, the feature can be disabled -- although it is enabled by default -- and Instagram users will no doubt be hoping that the same will be true for them.
Photo credit: Ellica / Shutterstock