Meet HTC 10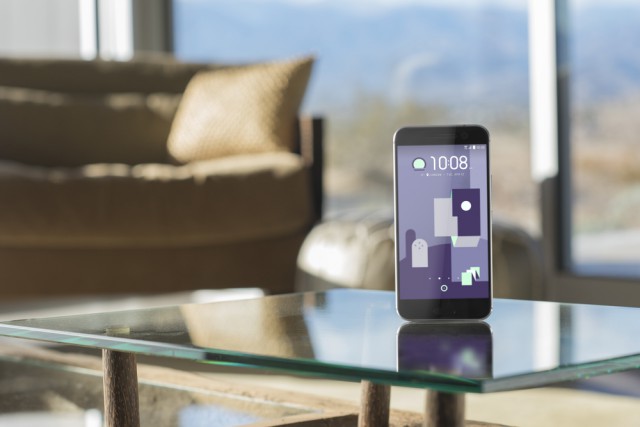 Despite giving us some of the nicest high-end smartphones, HTC's sales have dropped sharply in the past couple of years. Today, the once-successful company is nothing but a shadow of its former self, posting revenue so low that it makes you wonder how much longer it can keep the lights on. Meanwhile, long time rivals like Apple and Samsung are watching their flagships fly off the shelves.
HTC has clearly made some mistakes, but its latest flagship is proof that things are taking a turn for the better. HTC 10 offers pretty much everything that you could want in a premium smartphone: high-quality build, top level hardware, cutting-edge features, the latest software and a competitive price.
Finally, a Great Camera
The biggest weakness of the One M series has been the camera. For some reason, despite trying some very interesting things, HTC has not managed to deliver a camera that could offer a similar level of performance to the leading players in this segment. It always felt short compared to the equivalent Galaxy S or iPhone.
With HTC 10, things are looking much, much better. The company has opted for a 12 MP UltraPixel shooter on the back, sporting a large, f/1.8 aperture lens that should work great in low-light. The UltraPixel sensor is characterized by having larger pixels, and, in this latest version, optical image stabilization and very fast, laser autofocus too. There's a dual-tone LED flash next to it.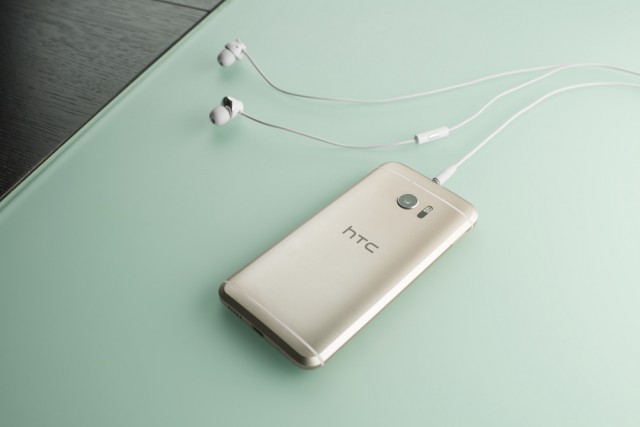 To put things into context, HTC has asked DxOMark to review the smartphone. HTC 10 achieved a score of 88, which puts it at the top of the list, next to Galaxy S7 edge. That is quite a feat. You can read the camera review by hitting the link in this paragraph, but the gist of it is that it's very good.
HTC says that those who want to take RAW (12-bit) photos will be able to do so using Pro Mode, which also exposes some more advanced options. The camera app is claimed to open in 0.6 seconds. Obviously, there is 4K video support.
HTC has opted for optical image stabilization for the front camera too, which will no doubt improve low-light selfies. This shooter has a 5 MP sensor and an f/1.8 lens.
BoomSound Is Here to Stay
HTC has not given up on the audio credentials of the One M series, with its latest flagship featuring 24-bit audio recording when shooting 4K video. There is a headphone amp that is said to deliver twice the power of a conventional one, that can also upscale 16-bit to 24-bit audio. There is also a Personal Audio Profile system, which tunes your profile to match your hearing, and new BoomSound high-fidelity speakers as well.
Competitive Hardware
Those who want the latest and greatest in terms of hardware should be pleased to know that HTC 10 features a 5.2-inch SuperLCD 5 display with a resolution of 1,440 by 2,560. HTC says that it is "30 percent more colorful [and] 50 percent more responsive" than the screen in One M9.
In terms of processing power, there is a Qualcomm Snapdragon 820 processor (up to 2.2 GHz clock speed) with 4GB of RAM, backed by a 3,000 mAh battery. There is Quick Charge 3.0 support, which will charge the battery up to 50 percent in 30 minutes using the provided wall charger. There is no wireless charging here but, other than that, we are looking at very competitive hardware features for this segment.
Worth noting here is that HTC says that there will be two versions of the flagship, each with a different Snapdragon processor. There is no information regarding the other chipset, with the company only saying that Snapdragon 820 will be offered in US.
In terms of storage, HTC has opted for two models. There is a base 32 GB version, which offers 23.1 GB of user-accessible storage, but there is also a 64 GB model, that ups the user-accessible capacity to 52 GB. HTC is, as far as I know, the only major manufacturer which makes the user-accessible storage public, so kudos to it. For expansion, there is a microSD card slot, which can take cards up to 2 TB in size, with support for Android 6.0 Marshmallow's adaptive -- Flex Storage-- storage.
Flex Storage basically lets you expand the so-called "internal" storage using a microSD card. The feature will, more or less, unify the internal chip and microSD card, combining their space to let you install more apps and games as you normally would, without having to worry about moving them on the microSD or whether they support being installed on external storage media. It can be pretty useful. Worth noting is that Galaxy S7 does not support this feature.
In terms of connectivity, HTC 10 offers WI-Fi 802.11 a/b/g/n/ac, Bluetooth 4.2 and NFC. There is also support for Apple's AirPlay, Chromecast and Miracast. HTC opted for USB 3.1 with a Type-C connector.
Refined Design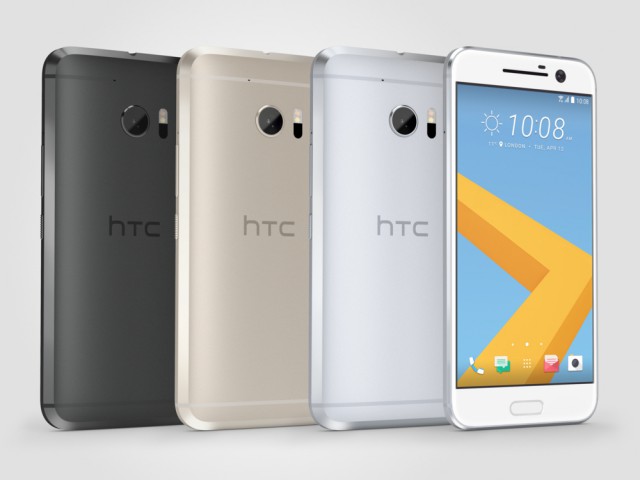 As far as the design of HTC 10 goes, we are looking at an evolution of the One M series, but with, in my opinion, a notable difference. HTC is no longer wasting the space below the screen by using on-screen buttons, as now there are capacitive keys instead. Between them is a fingerprint sensor that doubles as a home button. This has been my sole complaint regarding the One M series design, and it is nice to see HTC finally making better use of the front panel while keeping the fingerprint sensor in the best-possible place.
The Software
When it comes to the software, HTC has opted for Android 6.0 Marshmallow with its own Sense skin on top. It looks to be fairly light in terms of customizations, which is typical of HTC as of late. You can still expect some features, like Blinkfeed, to be offered though.
Pricing and Availability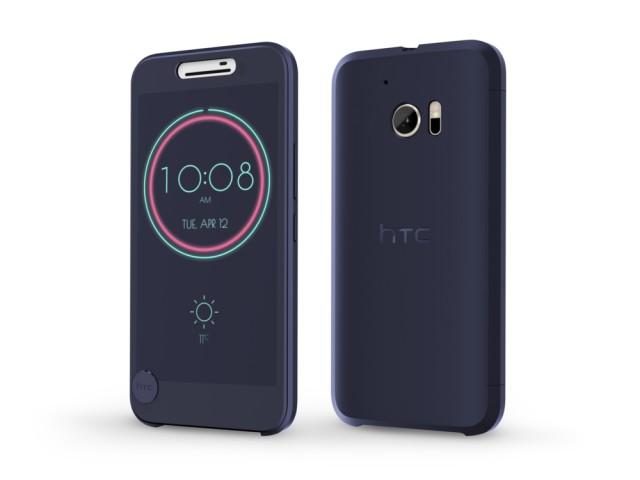 Now, let's talk about pricing and availability. HTC 10 will be offered in three colors -- black, silver and gold -- at multiple carriers in US and worldwide. It will cost $699 in the states, and €699 in Europe. Pre-orders for an unlocked version kick off today in US from htc.com, with shipments going out in early May. Other markets will also get HTC 10 in May. There will also be accessories available, like the Ice View cover shown above.