HTC 10: All hail the new king of Android smartphones [first impressions review]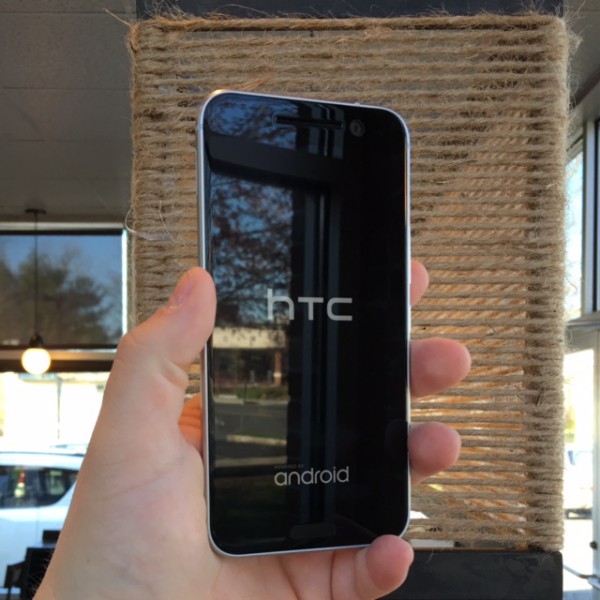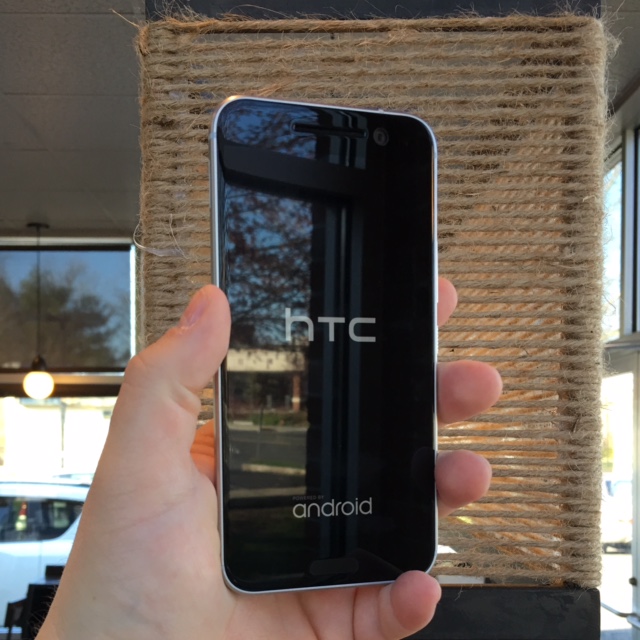 For the past 6 months or so, I have been using an iPhone 6S Plus. After years of living in an Android world, I decided to give Apple's offering a try. Why? Well, I don't like how some Android manufacturers fail to issue regular updates for their devices. Many people use phones and tablets with known vulnerabilities that will never be patched, and that is not cool. Regardless of your opinion of Apple or iOS, you must admit that the company is timely with updates for all of its currently supported devices.
As a lover of all tech, however, I am still very interested in Android. Google's Linux-based operating system is a very rewarding experience. And so, I found myself extremely intrigued by the HTC 10. That company is known for using premium materials, while also providing a close-to-stock Android experience. More importantly, it historically offers respectable support. Can the 10 live up to my expectations?
Notable specs
CPU: Qualcomm Snapdragon 820, Quad Core, 64bit, up to 2.2GHz
RAM: 4GB
Display: 5.2 inch, Quad HD (2560 x 1440 pixels)
Storage: 32GB (expandable with micro SD)
Front camera: 12MP (HTC UltraPixel 2 with 1.55μm pixel)
Rear camera: 5MP (1.34μm pixels)
Battery: 3000 mAh (not replaceable)
Unboxing
Impressions
My first time using the HTC 10 was at a launch party in New York City. While listening to trendy music and eating mini-hors d'oeuvres, I got my hands on the newest flagship from the company. To get a fair opinion of the phone, however, it would need to be outside of a controlled environment -- in my home and on the go -- in my daily life.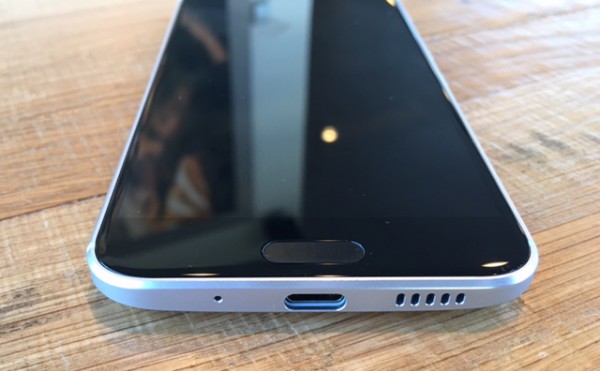 And so, this is what I have done. Unfortunately, I have not had the device long enough for a proper review, but the HTC 10 has certainly made an impression on me so far, and I would like to share that with you.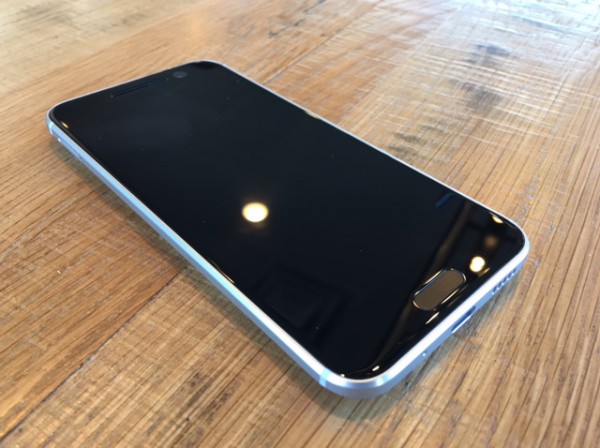 After unboxing it, as seen in the above video, I got to work adding my Google credentials and setting things up. Amazingly, even after a 6 month vacation from Android, it was like I never left. Google Now was immediately sharing important information with me, and Google Play had all my apps ready to go.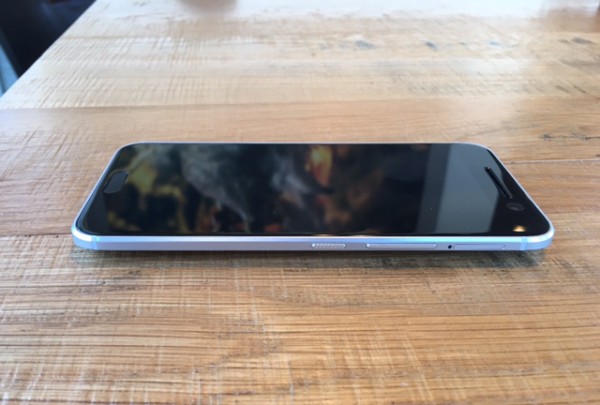 Once everything was up and running, I decided to set up security with my fingerprint. Yes, the HTC 10 has such a reader on the bottom of its face (which doubles as a capacitive home button), allowing you to easily unlock it. Amazingly, it is very fast -- faster than my iPhone 6S Plus -- at reading my print and allowing me access. As a LastPass user, I found it was compatible with that app too.
Surprisingly, for navigation, HTC has opted for capacitive buttons rather than on-screen variants. While Android purists may pooh-pooh this decision, I like it. It frees up the screen, while reducing the potential of accidentally tapping -- something that I have experienced with on-screen buttons.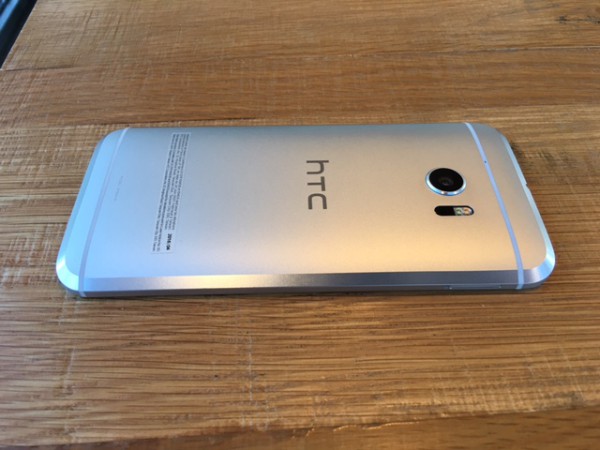 The user interface is largely stock Android (6.0.1) out of the box, but with little tweaks that improve the experience, such as the return of the Blinkfeed aggregator.
If you want to customize the UI, HTC offers a brilliant theme engine, allowing you to change the wallpaper, icons, sounds, etc. While themes are not a new concept, the company takes it to another level, offering options that deviate from the typical grid-based positioning of icons. HTC calls this "stickers".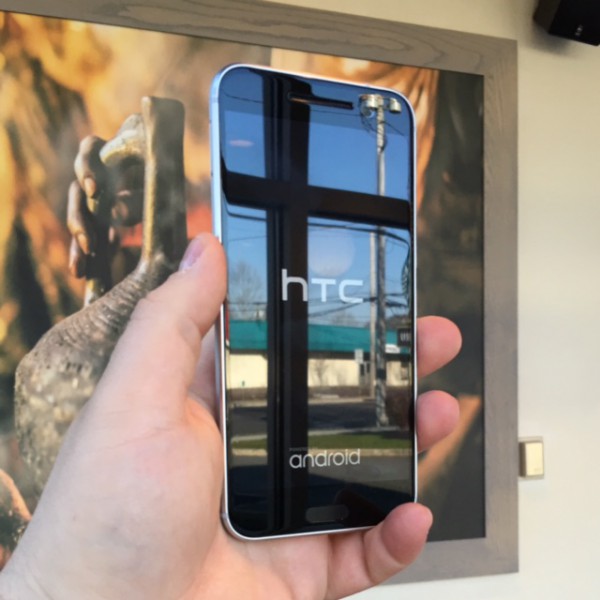 As with most HTC devices, build quality is a large star of the show, and the 10 is no exception. The metal body and chamfered edges make it feel oh-so premium. Quite frankly, this is probably the best build quality of any phone I've ever touched. It is simultaneously artistic and industrial, making you feel confident in your choice.
While Android sometimes is notorious for lag, that is nonexistent here. The quad-core Snapdragon 820 and 4GB of RAM are monsters, making scrolling and navigating the UI extremely fluid. HTC's 'Blink' customization does not noticeably impact performance at all. It is very refreshing.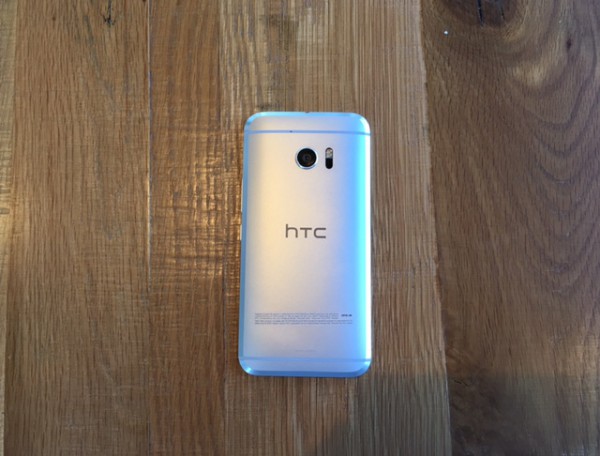 The 5.2-inch screen is crisp and bright, making colors pop. Pictures and videos look wonderful, rivaling any smartphone before it. The colorful icons and wallpapers when paired with this display create a very inviting and enjoyable experience. Using the phone makes me smile.
I had some worry that the smaller screen found here would be insufficient coming from the larger iPhone 6S Plus. This is a non-issue. Never did I find the screen too small. Actually, the smaller overall size makes it fit in my hand better, while reducing the uncomfortable bulge in my pocket.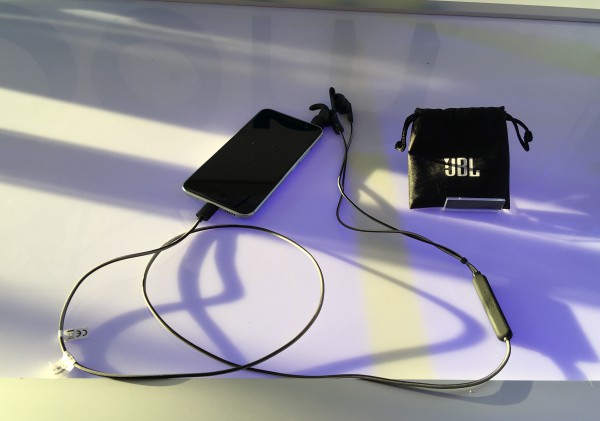 HTC 'Boomsound' audio is here, but not front-facing speakers. While music and video audio is not on par with previous HTC handsets, it still sounds great. Hardcore listeners will probably use headphones or a Bluetooth speaker anyway, right? Actually, the USB Type C port can power noise-cancelling headphones as seen above -- very cool.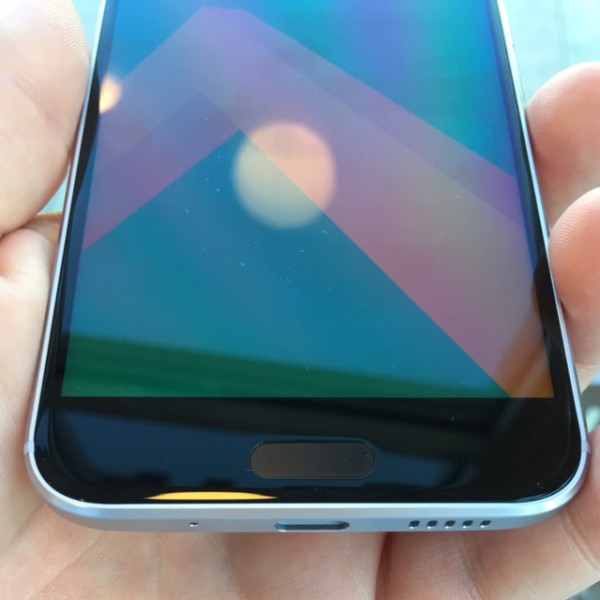 Battery life -- in my very limited testing -- seems good, but it will require further testing. HTC promises two days, and while I doubt I will ever achieve that, it should absolutely last a full work day, which is more than fine for me as I charge at night while sleeping.
While wireless charging is not included, QuickCharge 3.0 is. Using the included charger and USB Type C cable, you can juice up to 50 percent in 30 minutes. Sweet! Imagine sitting in a Starbucks with a coffee for a half hour, and leaving with your battery half-charged. Very handy.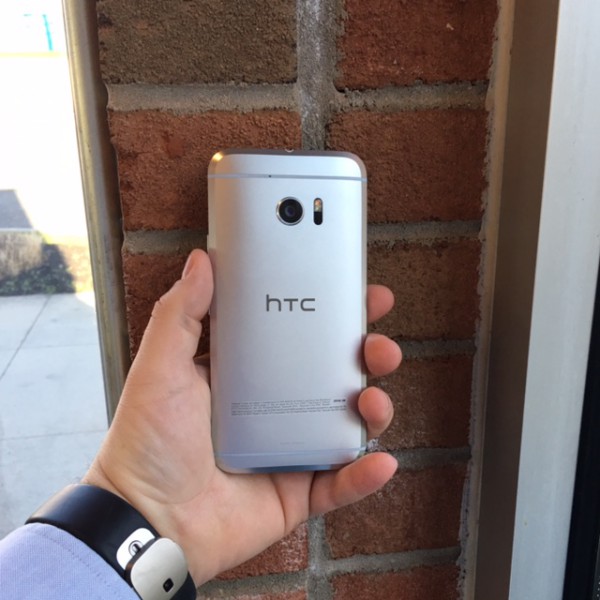 The rear camera -- with dual-flash, OIS, and laser focus -- takes beautiful pictures, and equally important, it is fast. The HTC One M9 was frustratingly slow at taking pictures, causing me to miss important shots. Thankfully, the company has drastically improved this aspect of its newest flagship.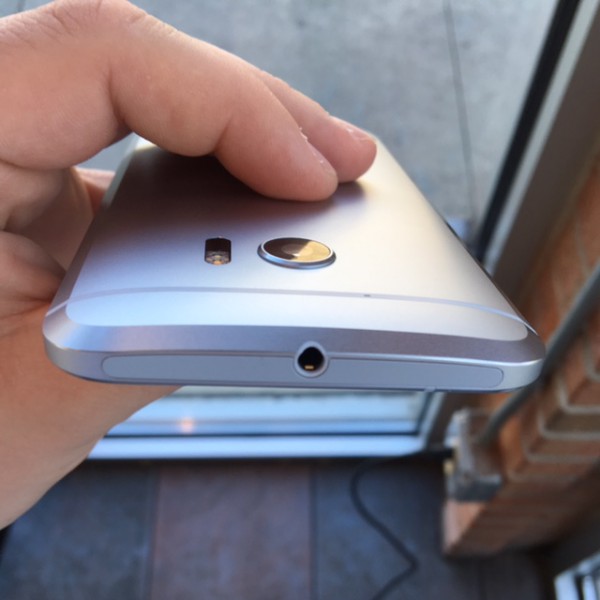 Ultimately, should you buy the HTC 10? If you want a new Android phone, and the 5.2 screen size meets your needs, absolutely. This smartphone has everything going for it -- great camera, powerful specs, seemingly-long battery life, and of course, legendary HTC build quality.
Please note, I am also testing the Galaxy S7 and LG G5 right now, and while both of those phones have positives (and negatives) the HTC 10 is without a doubt the best of the three. Yes, the 10 is clearly the leader of the current generation of Android flagships. Welcome back, HTC!