Ira Glass arrives on Pandora as This American Life is released on the streaming platform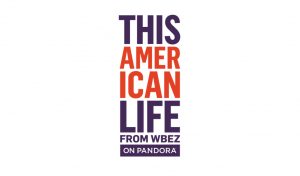 You may well have heard the popular radio show This American Life. It's broadcast out of Chicago, but syndicated around the US, and perhaps has an even greater footprint thanks to its podcast. Host Ira Glass has taken his idea for a little show and turned it into a force in media.
Despite the name, the shows are very much international, though they usually involve Americans, even in foreign locations. Glass also covers all sorts of incidents from the financial crisis to crimes. Now the long-running show is coming to Pandora, a platform known for its music streaming system.
Pandora highlights a few of the things we've learned while listening over the years:
Phil Collins taught the art of writing the perfect break-up song during an episode about heartache.
Summer Roberts referred to it on The O.C. as "That show by those hipster know-it-alls who talk about how fascinating ordinary people are".
Alt-rock group OK Go was their house band for live performances.
Johnny Depp narrated "Escape", an episode of the Emmy-Award winning This American Life TV Series.
Host Ira Glass made cameo appearances as himself in Veronica Mars, 30 Rock, American Dad!, Bojack Horseman, Modern Familyand The Simpsons.
If you want to listen to This American Life you'll need to add it to your stations. With that done you'll then get an assortment of past shows and also a new one each Monday, the same day the podcast is released.