New digital wallet links to loyalty cards and offers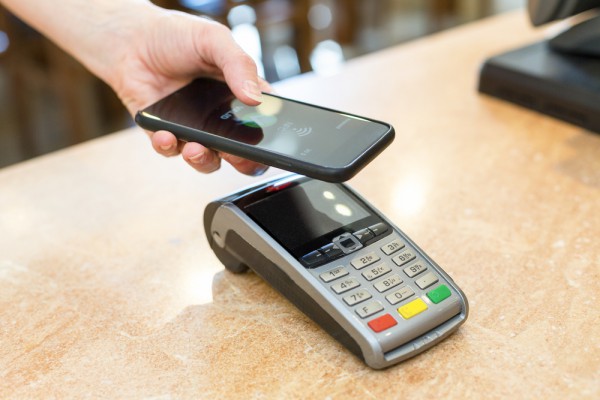 Digital wallets make payments easier, but you still need a separate app or card to take advantage of loyalty schemes or coupon offers.
London-based mobile consultancy and messaging provider Veoo is launching a new mobile wallet that brings everything together by harnessing current Apple Wallet and Android Pay functionality, but also letting marketers engage with their customers.
Veoo Mobile Wallet enables marketers to deliver time or location sensitive prompts directly to customers' mobile devices. These are similar to push notifications but there's no need for consumers to download an app.
"The Veoo Mobile Wallet solution not only provides a more streamlined and simplified way for consumers to organize offers and loyalty cards, ensuring that they never have to worry about forgetting to bring physical versions of this content in-store ever again, but it also provides marketers with trackable, updatable and location-aware content that is standardized by Apple and Google," says Matthew Winters, CEO of Veoo. "These mobile wallets were built to help brands drive in-store visits, redemptions and ROI, and statistics suggest that the vast majority of customers say their opinion of a brand would improve if given opportunities to save offers and loyalty cards to Apple Wallet and Android Pay".
Using the Veoo Mobile Wallet solution enables marketers to create and design their own branded content, such as offers or loyalty cards, then distribute this content via a number of channels including SMS, web, mobile ads and more. The user then taps on the ad, which auto previews and allows them to instantly save the corresponding offer to their mobile wallet. Once saved by consumers, this branded offer becomes a dynamic and persistent presence in the wallet and can be regularly updated.
The solution has been developed using technology from US mobile marketing leader, Vibes, which has partnered exclusively in Europe with Veoo. Vibes has seen the solution already achieve considerable success in the US, where it's being successfully used by brands such as Honda, Chipotle, Gap and Old Navy to improve engagement with mobile users.
For more information you can visit the Veoo website.
Photo Credit: s4svisuals/Shutterstock