Marshmallow now runs on 7.5 percent of Android devices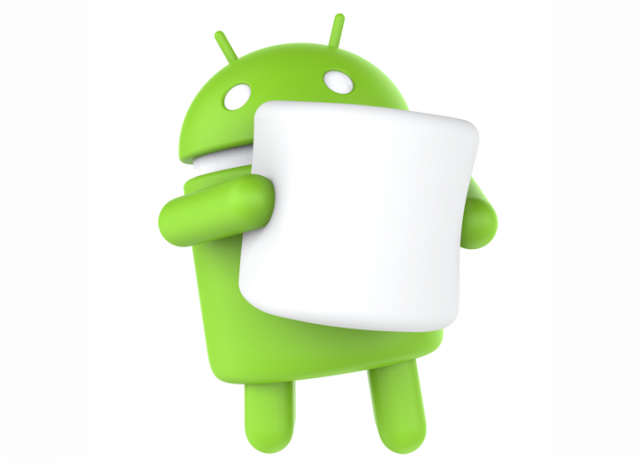 In just two months, Marshmallow has more than doubled its usage share in the Android market, thanks to the introduction of new devices and the availability of more software updates for older but popular handsets.
According to Google's latest figures, which are based on data collected during the seven days ending March 7, 7.5 percent of Android devices now run Marshmallow. When I last covered the distribution numbers in March, its usage share was at just 2.3 percent and it looked like its rise towards the top would be a very slow one.
But, in the two months that since passed, Marshmallow's usage share increased by 5.2 percentage points -- that is an increase of 226 percent -- while the usage share of every other distribution, with the exception of version 5.1 Lollipop and 2.2 Froyo, decreased. Android 5.1's usage share rose slightly, from 19.2 percent to 19.4 percent.
But, what exactly changed since early-March? Well, for one thing, Samsung has launched what what are probably its best Android smartphones to date -- Galaxy S7 and Galaxy S7 edge. Consumers and reviewers alike seem to be in awe of these handsets, which of course run Android 6.0 out of the box, so it is fair to say that they have played a key role in Marshmallow's rise.
Galaxy S7 and Galaxy S7 edge are not the only smartphones to come out with Android 6.0, as Xiaomi, LG and HTC have also showcased Marshmallow-toting flagships. But those devices are just now starting to reach a significant number of markets and consumers, which means that we will see Android 6.0 gaining some serious share in the months that follow also.
Another reason why Marshmallow gained so much usage share in the past two months is the Marshmallow rollout for the Galaxy S6 line. It kicked off in mid-February but only started to reach critical mass towards the end of March. This is, of course, only one example of an Android 6.0 software update, but it is a far-reaching one knowing just how popular Samsung's flagships are with consumers.
Android 5.1 may have gained some usage share (just 0.2 percentage points compared to the figures from early March), but, as a whole, it is down by 0.5 percentage points. KitKat lost 1.8 percentage points, Jelly Bean 2.2 percentage points, Ice Cream Sandwich 0.3 percentage points, and Gingerbread 0.4 percentage points. Froyo continues to be in the charts with 0.1 percentage points. Once it drops below this level, it will be gone, likely for good.