Samsung Family Hub Refrigerator now available with Wi-Fi, touchscreen, and more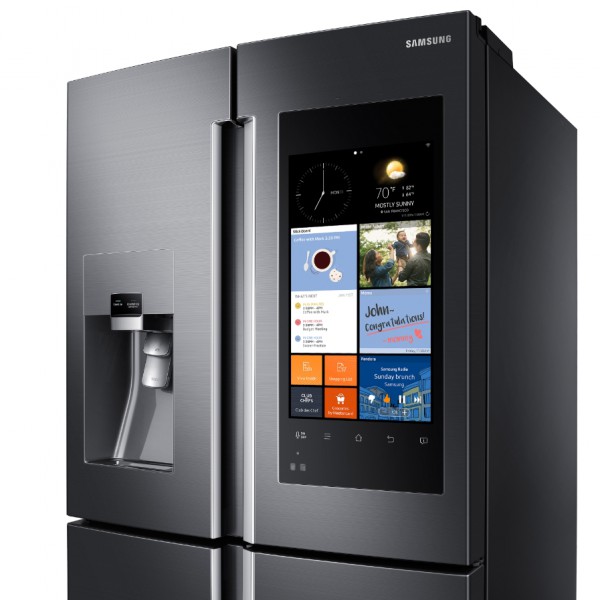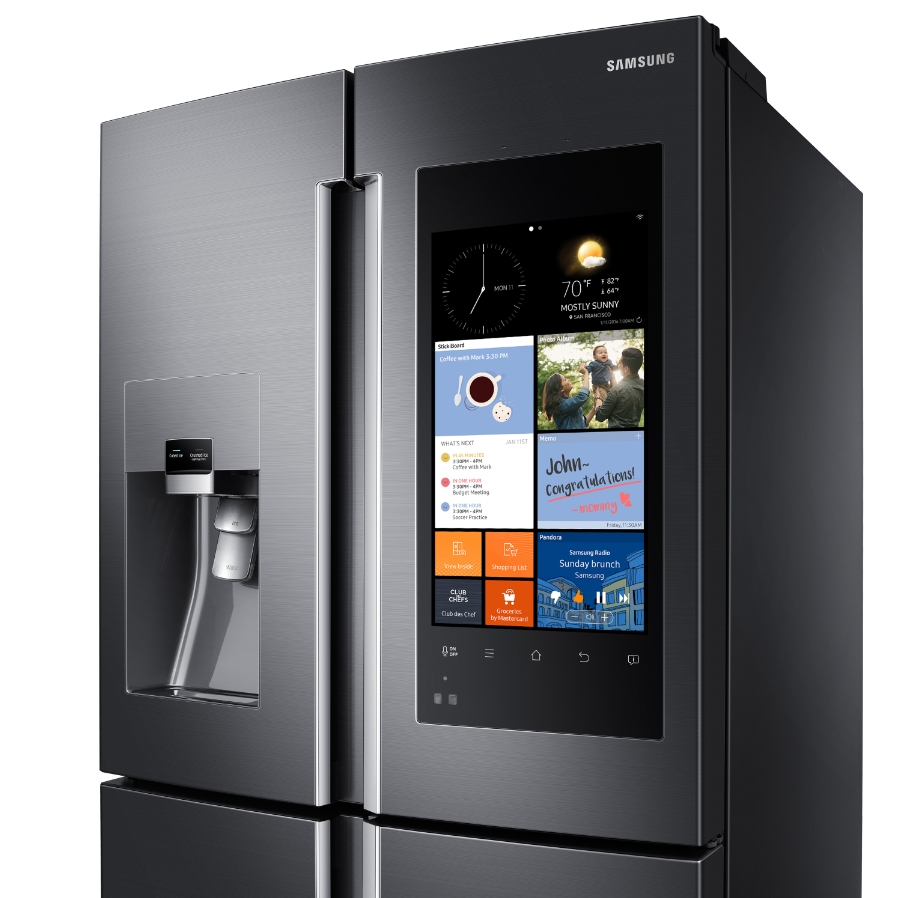 Samsung makes amazing products, and I'm not just talking about smartphones and tablets. I have one of its 4K televisions in my house, not to mention a washing machine and clothes dryer. These things work wonderfully, and create memorable experiences -- I recommend them highly.
Today, Samsung announces immediate availability of its smart refrigerator. What has historically been a large box designed to keep food and drinks cold, can be so much more. Its Family Hub fridge has a huge touchscreen, Bluetooth, Wi-Fi, and can communicate with your smartphone. It even has a built-in web browser!
"Enhanced by a 21.5 inch LCD touchscreen which serves as the refrigerator's digital command center, and seamlessly connects to your smartphone, the Family Hub is a significant advancement in home appliance functionality and design. Whether sharing family calendars, photos and notes; viewing the inside of the fridge with your smartphone while grocery shopping; or accessing your favorite music or television content, Family Hub enriches family life in practical and empowering ways", says Samsung.
The manufacturer further says, "ask the average person what's going on inside their fridge, and chances are they won't really know for sure. The Family Hub features a series of smart and intuitive features that make food management and organization easier and more efficient. Most impressive are three tiny, high quality cameras positioned inside the refrigerator that capture an image each time the doors close. Now, if you are at the store and trying to remember which food items to buy, you can view inside the refrigerator through a smartphone app".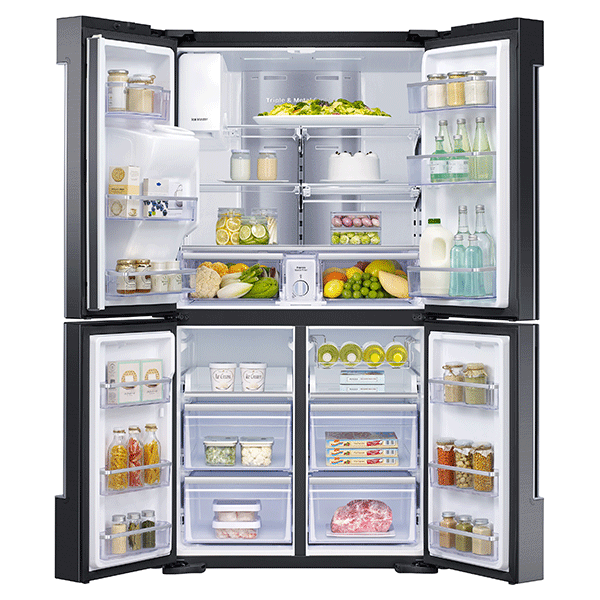 Samsung shares the following food-management apps.
Instacart -- The leading national online grocery delivery service, delivering groceries from your favorite stores straight to your door in as little as one hour.
Groceries by MasterCard -- Order groceries online from leading retailers like Fresh Direct and ShopRite and pay for them through a simple, single check-out with any U.S.-issued credit or debit cards.
Allrecipes -- Access recipes rated and reviewed by millions of cooks, as well as cooking advice tips and how-to videos.
Shopping List -- Compile and keep track of your grocery lists, which seamlessly sync between fridge and smartphone.
Food Reminders -- Use the Family Hub screen or your smartphone to drag and drop expiration dates to the image of items inside to know what needs to be used, and by when.
Fridge Manager -- Easily control the refrigerator and freezer temperatures, and check the status of the water filter.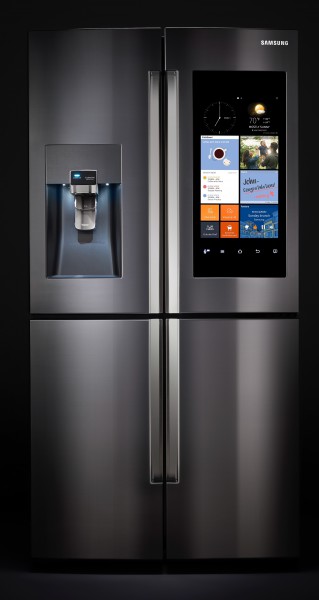 As someone who loves gadgets and tech, I certainly see the cool-factor of the touchscreen, but I am dubious that consumers will see value. I can already take my smartphone into the kitchen; why do I need my fridge to show me pictures and to play music? Pulling up a chair to the front of the appliance to watch a TV show seems highly unlikely, but totally possible with the 28-cubic foot Family Hub Refrigerator.
While a 21.5-inch display on the outside of the fridge is a bit gimmicky, the internal cameras are actually quite brilliant. There are many times when I cannot remember if I am running low on something, like milk, and it would be very useful to see inside remotely using my smartphone. Then again, it would probably be cheaper to just buy too much milk on occasion, right?
If you have some money burning a hole in your pocket, it starts at $5,799. You can get it in either stainless steel or a fancy black stainless design starting today.