Microsoft Cortana is helping the Portland Trail Blazers with sales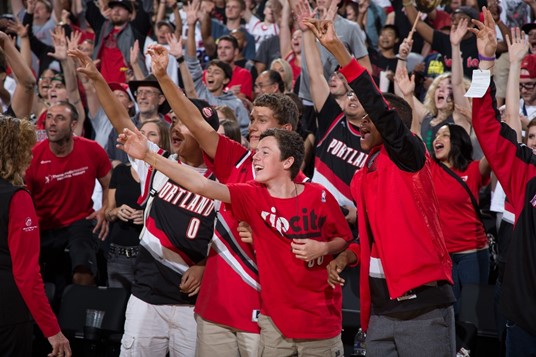 When it comes to sports teams, marketing is everything. You have to sell tickets, merchandise and get the deals for TV coverage, though the latter is usually covered by a deal with the league. Now the NBA's Portland Trail Blazers is teaming up with Microsoft in an effort to obtain the data it needs to increase its revenue.
To accomplish that goal the team is turning big data and the power of the Cortana Intelligence Suite, Microsoft's digital assistant.
The goal is selling more season tickets, a tough sell given that most ticket buyers tend to not change their habits from year to year according current data.
"As a fully managed big data and advanced analytics product, Cortana Intelligence makes this end-to-end data experience easy to navigate. It allows data specialists from both our organizations to quickly ingest, process and analyze data and build operational machine learning models. Specifically, Python support in Azure ML allows us to easily incorporate feature engineering into model development and increase our development speed and productivity. The insights gained from the analysis using Cortana Intelligence Suite are useful in optimizing the marketing strategy", Microsoft claims.
The Cortana introduction found a couple of things. First, there are significant differences in the purchasing habits of various fans. These are being used to predict who is most likely to perhaps switch to a season ticket buyer. Second, the company claims this also includes patterns about who buys tickets for particular opponents.
Microsoft concludes "The Trail Blazers' solution is realized using a pipeline consisting of three important components on Microsoft Azure: Azure ML, Azure SQL Database, and Azure Storage. The Azure SQL Database component stores various data attributes of customers. Azure ML provides the web services to consume the data stored on Azure SQL Database, extract marketing intelligence and make predictions. Azure Storage compiles large amounts of data during ML training and scoring. The Trail Blazers also use Microsoft Dynamics CRM to manage user data, which proves to be important in prediction accuracy".
There's no way to tell if this is yet paying off, but the team is using the data to try and maximize its sales.