Microsoft brings Windows 7 fully up-to-date with new convenience rollup package, simplifies future updates for Win 7 and 8.1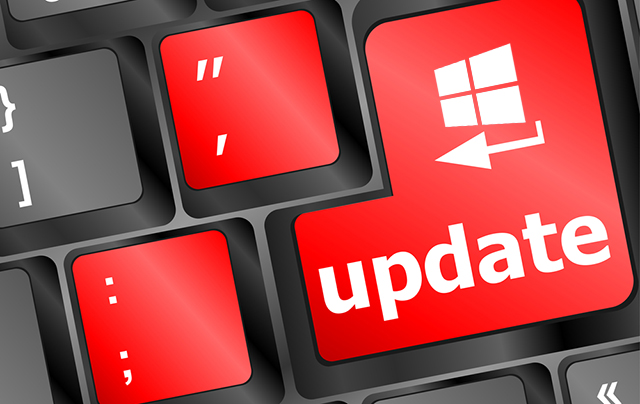 While Microsoft is desperate to get as many users as possible on to Windows 10 before the free period expires at the end of July, it hasn't entirely forgotten about its previous operating systems.
The software giant today announces it has created a convenience rollup package for Windows 7 that will bring that operating system up to the newest patched version without users having to install all previous updates one by one. It's also making monthly update rollups available for that OS and Windows 8.1 (as well as Windows Server 2008 R2 SP1, Windows Server 2012 and Windows Server 2012 R2).
SEE ALSO: It may not be new, but Microsoft scheduling unwanted Windows 10 upgrades is still scummy behavior
If you're running Windows 7 the chances are you have SP1 installed (if you don't you can install it). This new convenience rollup package contains all of the updates released after that service pack.
Announcing the move, Microsoft says:
This convenience rollup package, available to download from http://catalog.update.microsoft.com/v7/site/Search.aspx?q=3125574, contains all the security and non-security fixes released since the release of Windows 7 SP1 that are suitable for general distribution, up through April 2016.  Install this one update, and then you only need new updates released after April 2016.

And since this update can be injected into Windows 7 SP1 media, it's fully supported to mount a Windows 7 SP1 image (WIM file), then inject this update into it.  See https://technet.microsoft.com/en-us/library/dd744559(v=ws.10).aspx for the details of how to do this.

This convenience update is completely optional; it doesn't have to be installed and won't even be offered via Windows Update -- you can choose whether or not you want to use it.

We hope that you find this convenience rollup package useful. This same convenience rollup also applies to Windows Server 2008 R2.
The new monthly roll ups will contain all non-security updates and be available through Windows Update, WSUS, and SCCM as well as the Microsoft Update catalog.
Microsoft says it hopes this monthly update will simplify the process of keeping Windows 7, and 8.1 up-to-date.
Without wishing to be too cynical -- since this is unquestionably a positive move from Microsoft -- it will of course also mean that users of older operating systems who install the rollup won't have any control over exactly what updates they install, which will include ones designed to push Windows 10. Just sayin'.
You can find out more about the Convenience rollup update for Windows 7 SP1 and Windows Server 2008 R2 SP1 here.
The process of finding and downloading updates will also be simplified. Microsoft says:
Updates have historically been published on the Microsoft Download Center and the Microsoft Update Catalog. Security Bulletins have linked directly to update packages on the Microsoft Download Center. To simplify this, within the next few months Windows updates will no longer be available from the Microsoft Download Center.  Security bulletins will continue to link directly to the updates, but will point to the packages on the Microsoft Update Catalog instead of the Microsoft Download Center. Customers that use tools linking to the Microsoft Download Center should follow the links provided in the Security Bulletins or search directly on the Microsoft Update Catalog.

For those who aren't familiar with the Microsoft Update Catalog website, note that it still requires using Internet Explorer at this point because of an ActiveX control used.  Later this summer, we will be updating the site to eliminate the ActiveX control in order to support other browsers.

As always, all updates will still be available via WSUS, SCCM, and Windows Update -- this change is only for manual downloads.
Photo Credit: fotoscool/Shutterstock