Google Allo and Duo are two communication apps no one wanted

The last thing the world needs is more messaging apps. There are already too many of them, such as Telegram, WhatsApp, and Hangouts to name a few. Quite frankly, it can be maddening keeping track of them all. The same can be said for video chat apps too.
Today, Google introduces two new communication apps to the world. Called Allo and Duo, the search giant hopes that users will choose them over competitors' solutions. The question is, why should consumers care?
"Allo is a new messaging app that also comes complete with the Google assistant, so you can interact with it directly in your chats, either one-on-one or with friends. Because the assistant understands your world, you can ask for things like your agenda for the day or photos from your last trip. If you're planning a dinner with friends, you can ask the assistant to suggest restaurants nearby, all in one thread", says Amit Fulay, Group Product Manager, Google, and Yariv Adan, Group Product Manager, Google.
Fulay and Adan further say, "in addition to Allo, we're introducing Duo, a companion app for one-to-one video calling. With Duo, our goal is to make video calling faster and more reliable, even on slower network speeds. We also introduced a feature called Knock Knock, which gives you a live video of the other caller before you answer".
Allo looks to be an attractive messaging service, but its big selling points of machine-learning and artificial intelligence capabilities feel a bit creepy. Google explains that the app can predict how you should reply to messages. For example, if someone sends you an image of a dog, it will scan the image, detect the canine, and suggest you compliment the cuteness of the pet.
Unfortunately, this sucks a lot of the humanity out of communicating. Google should be focusing on connecting people, not directing their messages. It almost feels like the human beings aren't needed anymore!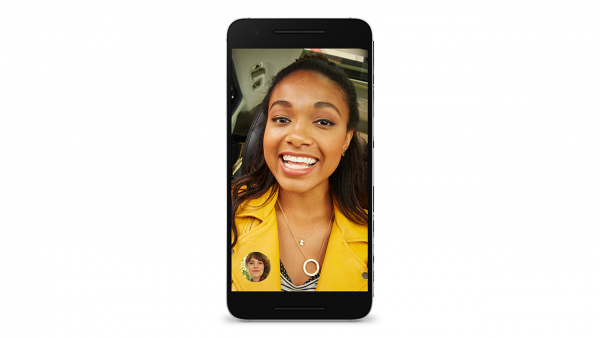 Duo is far less interesting, serving as nothing more than an Apple Facetime clone. Google's own Hangouts already has this capability, making me wonder if the older messaging app could be on the chopping block. Duo and Allo duplicate its functionality.
Google highlights that you can see video of the person video calling you on Duo before you answer, but I do not see the value there. A picture or written name of the calling party is fine. Why do I care to see them in real-time before answering? Quite frankly, it could embarrass the person initiating the video chat, as they forget they can be seen. Maybe they pick their nose or something, you know?
Both of these apps are mobile only, making them even less useful. Unless you are on iOS or Android, you simply cannot use them. Many folks like to have desktop versions of messaging apps for when they are not using their phone or tablet. This oversight is baffling.
Do you think Google's offerings enhance the communication app market, or simply clutter it further? Tell me in the comments.