Microsoft bringing Minecraft to China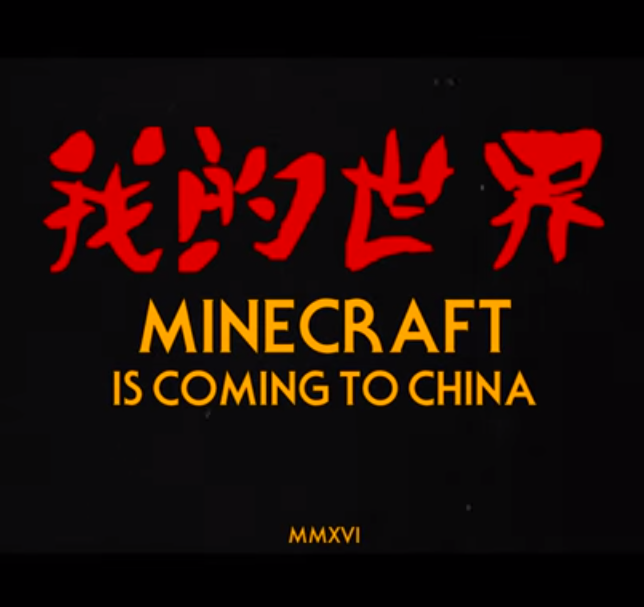 Minecraft is insanely popular, and for good reason. Not only is it fun, but light on resources. In other words, it can run on many desktop and laptop computers, not to mention smartphones and tablets. There is even a special Windows 10 edition in Microsoft's app store.
Today, Microsoft announces that it is bringing Minecraft to China. While that news is great, the way they are announcing it is a bit disappointing. You see, the company has produced a video showing creative designer of Minecraft, Jens Bergensten, playfully mocking old-school dubbed martial arts videos. While I am sure it was not the intention, it feels a bit culturally insensitive. Surely the people of China are more than these tired stereotypes, right?
"Today we're proud to announce an exclusive agreement to license Minecraft for Pocket and PC to a NetEase, Inc. affiliate in mainland China. The plan is to develop a version of Minecraft tailored for the Chinese market. It probably won't affect most of you, seeing as you're probably not based in China", says Owen Hill, Director of creative communications at Mojang -- a Microsoft company.
Jonas Martensson, CEO of Mojang, explains, "we'll always embrace opportunities to bring Minecraft to new players around the world, widening our community, and giving us a new perspective on our game. NetEase understand our long-term vision for Minecraft and support Mojang's ideals, so we're delighted to have them on board. We look forward to welcoming China's builders and adventurers to the world of Minecraft".
Unfortunately, when this special Chinese version will become available is unknown. This is merely an announcement of the intention to bring it to the country. With that said, China is a very lucrative market nowadays, and Microsoft would be wise to make sure NetEase delivers it sooner rather than later. After all, it needs to recoup the $2.5 billion it paid to acquire the game.
This is only the latest of Microsoft's dealing with China. Back in March, the company announced that a special version of Windows 10 was heading to the country too. It is becoming increasingly clear that China is very important to tech companies.
What do you think of the announcement video above? Tell me in the comments.