Windows 10 Insider Preview Build 14352 includes Cortana, Ink and Feedback hub improvements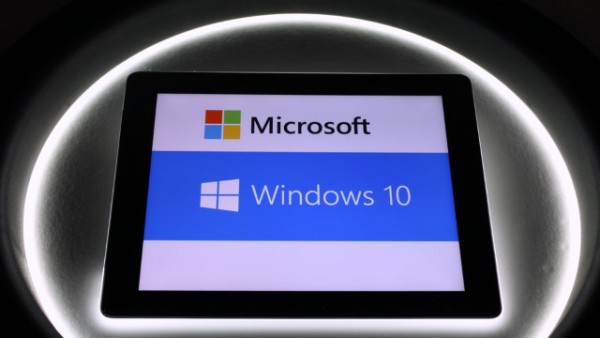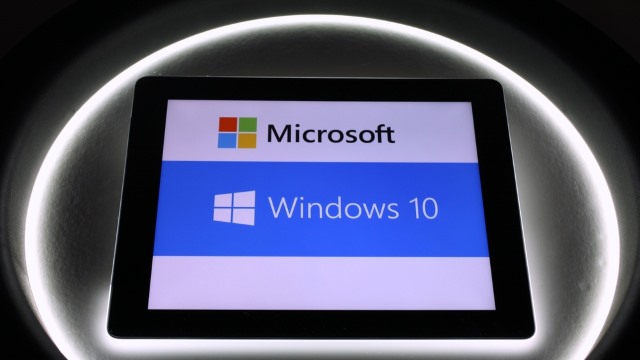 Microsoft has pushed Windows 10 Insider Preview Build 14352 to the Fast Ring. The latest build introduced a number of updates and bug fixes. One of the biggest changes is to Cortana which can now be used to control a Groove Music Catalog and set a timer.
The recently-introduced Windows Ink gains improved Sticky Notes, and the ruler now benefits from the inclusion of a compass. Gamers can now enjoy the Windows Game bar at full-screen in more games, including World of Warcraft, Counterstrike: Global Offensive, and Diablo III. Important changes have also been made to the Feedback Hub.
Just days after opening up the Feedback Hub to non-Insiders, Microsoft has now tweaked the app further. The big news here is that responses from Microsoft are now visible in the form of status tags, making easy to see what action is being taken -- if any -- on a particular piece of feedback. In an earlier preview build  Microsoft stripped the color out of the File Explorer icon. This, it seems, did not go down well; a brighter version is now reinstated.
It has been made easier and quicker to upgrade from the Pro to the Enterprise edition of Windows 10. Microsoft has removed the need to reboot after performing the upgrade, so now all that is needed is a change of product key, and enterprise features will be immediately unlocked. This build also sees the introduction of Limited Period Scanning. This new security feature is designed to complement your existing antivirus software and allows the Windows Defender scanning engine to check your computer for threats from time to time.
There are a small number of known issues with the build:
Previously installed extensions for Microsoft Edge may not work for around 15 minutes after your first sign-in. A work around for this is to manually re-install each extension from the Store.
In some cases, the new Cortana features highlighted above may not work. Restarting your PC should fix the issue and get the features working.
Using the keyboard to navigate in certain Store apps like Netflix or Tweetium does not work. You will need to use your mouse.
But this release is primarily about new features and improvements:
Feedback Hub should now be localized properly. If you install a different language, you will need to relaunch Feedback Hub to have it show in that language.
We fixed the issue with Intel HD Graphics 3000 or Intel HD Graphics 2000 GPUs causing rendering issues and instability with Microsoft Edge. If you mitigated this issue by using software rendering instead of GPU rendering, you can go back to GPU rendering.
Starting with this build, pinned tabs in Microsoft Edge should no longer get lost after updating to a new Insider Preview build.
We fixed an issue causing Surface Books to bugcheck (bluescreen) when using Windows Hello.
We fixed an issue that caused the Brightness Quick Action to appear missing.
This build includes fixes for Precision Touchpads. We have Improved reliability of using gestures to switch between virtual desktops. We also improved touchpad responsiveness for pans and two finger taps. We also fixed an issue where swiping on the touchpad might not wake the device once it was in Connected Standby state.
We fixed an issue resulting in maximized UWP apps slightly overlapping the taskbar if taskbar was positioned on top.
We fixed an issue in the Action Center where it wouldn't show the hover state when moving your mouse over notifications if a notification had been expanded.
We fixed an issue resulting in missing icons in Action Center when using Light mode.
We fixed an issue resulting in "Restart Required" continuing to show in Action Center after restart has already occurred.
Increased hit target of X icon for notifications in Action Center, to make them easier to dismiss.
We fixed a timing issue where the Bluetooth Quick Action might appear (with state ON) for a device with no Bluetooth.
We fixed an issue where using Esc to exit a full screen video with Microsoft Edge maximized would result in the window becoming unmaximized.
We fixed an issue where playing mp4s from a network share in the Movies & TV app would sometimes show an "MF_E_UNSUPPORTED_BYTESTREAM_TYPE" error.
We fixed an issue that resulted in the volume mixer slider for system sounds getting reset to 100% after receiving a notification or altering master volume.
Update notifications to now deep link straight to Update History, rather than the Windows Update landing page in the Settings app.
Updated the Settings app so now the CTRL + E keyboard shortcut will set focus to the Settings search box.
We fixed an issue where theme settings were not roaming correctly to other PCs with the same Microsoft account.
Fixed an issue resulting in the All apps list in Start being blank for certain languages
We updated the Action Center icon to now hide unread notification count when the taskbar is using small icons, as there's not enough space to display it.
Fixed an issue with Command Prompt where it wasn't keeping the current line in view after resizing the window.
We fixed an issue that resulted in the User Account Control dialog sometimes appearing behind other windows instead of in the forefront.
We fixed an issue resulting in the Lock screen sometimes not showing the Caps lock warning when Caps lock was on.
So... check for updates, and start installing!
Photo credit: Stanislaw Mikulski / Shutterstock