Hoofbeatz Audio announces 'i Rock N Ride' horseback riding Bluetooth speaker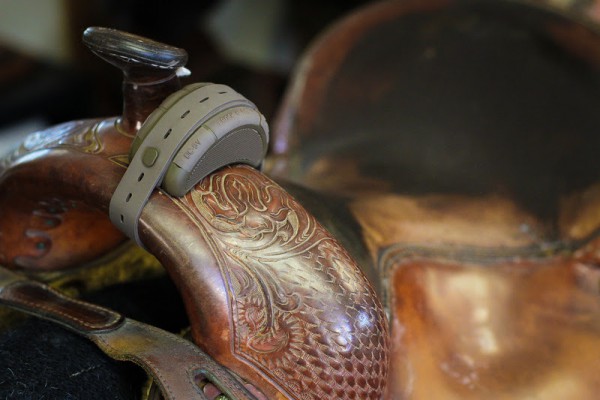 When I think of horseback riding, my mind drifts to simpler times. It also conjures thoughts of cowboys, farming, and the Amish. Since the invention of motorized vehicles, equestrian travel just seems a bit old fashioned.
With all of that said, there is an apparent need to bring technology to horseback riding. How, you ask? With the Hoofbeatz Audio 'i Rock N Ride' Bluetooth speaker, currently on Kickstarter. You can now listen to music and answer telephone calls from the convenience of your saddle!
"Riders can send or receive phone calls, ride to music and use Siri and Android voice prompts, all while on horseback. Smart phones can stay safely stored away and keep riders' eyes, hands and ears, safely focused on riding. Plus, this powerful little speaker was designed to be considerate to other riders, and can be used with or without ear buds so riders can safely hear surrounding horses and riders", says Hoofbeatz Audio.
The company further says, "designed by an equestrian for all equestrians, i Rock N Ride makes staying connected while riding safer and easier! The rechargeable system is durable, and is also dust and moisture resistant. Better yet, the speaker attaches virtually anywhere with the patent pending design".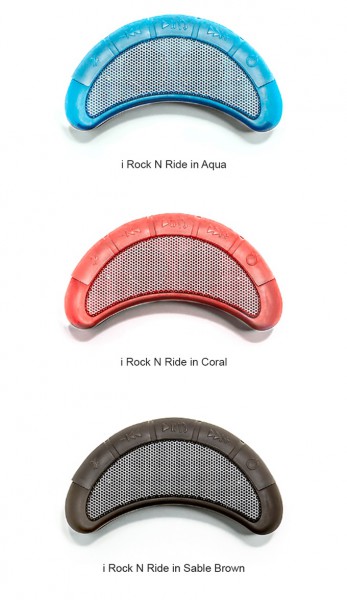 While I originally thought this product was a bit silly, I must confess that the curved design does make sense -- it should attach well to both English and Western saddles. With that said, its market is obviously very narrow -- I can't imagine a huge demand for horse speakers. Whether the crowdfunding campaign can meet its goal remains to be seen.
If you are interested in listening to some Lil' Wayne or Drake while riding on the back of an animal, you can pledge some funds here.