SCOSCHE goBAT 4400 is both a portable USB battery pack and flashlight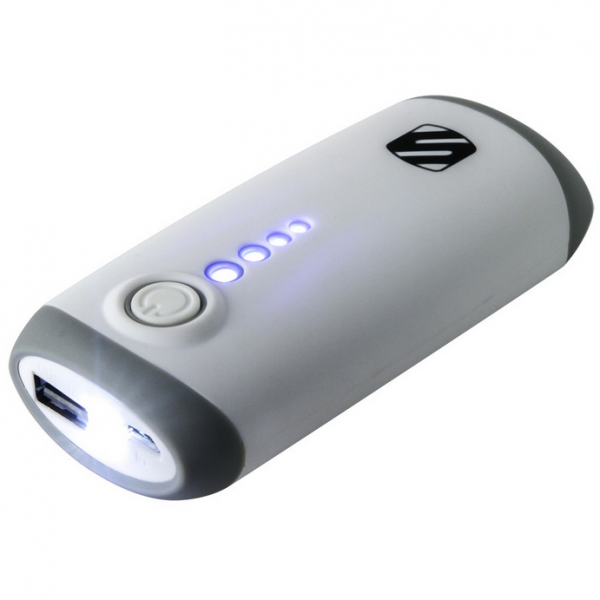 It is amazingly sad that in 2016 consumers still must face a major dilemma -- battery anxiety. Laugh all you want, but the fear of running out of juice is a legit issue. Yes, this is partly due to concerns about trivial things like being disconnected from social media and texting, but more importantly, it can be scary to lose the ability to call 9-1-1 in an emergency. Hopefully battery life in future smartphones will last weeks, not mere hours.
If you are constantly worrying about battery life, a portable USB battery pack is a smart purchase. There are countless models available nowadays -- Amazon is chock full of them. Today, SCOSCHE releases its goBAT 4400. As the name implies, it is 4,400mAh -- not the largest such capacity. While it doesn't stand out much from the crowd, its price tag and integrated flashlight make it fairly interesting.
"Featuring a built-in ultra-bright emergency flashlight, the goBAT 4400 is ideal for camping or summer road trips. SCOSCHE's goBAT 4400 makes it simple and safe to inspect a car's engine or navigate through a campground in the dark. Its compact design also makes it the ideal travel accessory, allowing users to slip it in their pocket or keep it safely tucked in a backpack when not in use", says SCOSCHE.
The company also says, "the goBAT 4400 conveniently comes pre-charged and ready to juice up a user's device with its powerful 4400mAh rechargeable Lithium-Ion battery. It provides one 1 amp (1A) USB charging port that is capable of charging a variety of electronics, such as smartphones, tablets, e-readers, Bluetooth speakers, and more. In fact, it can recharge a fully drained iPhone 6 up to two times. Additionally, the battery's design features four LED light that notify users how much battery life is left and when it's time to recharge".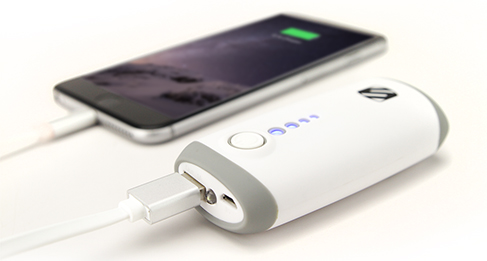 While it is fairly short in stature, it is chunkier than similar products. This could make it a bit bulkier in a pocket, but its curved design should prove more comfortable in the hand -- particularly handy in flashlight mode. If you will be keeping it in a bag, it is a moot point.
SCOSCHE mentions that it can potentially charge an iPhone 6/6s twice, but consumers that own phones with larger batteries can expect maybe one or one-and-a-half charges at the most. In other words, it is a smart choice for day trips, but not necessarily multi-day camping trips.
If you are interested in purchasing it, you can get it for $19.99 here.