Facebook Messenger is turning into a social coach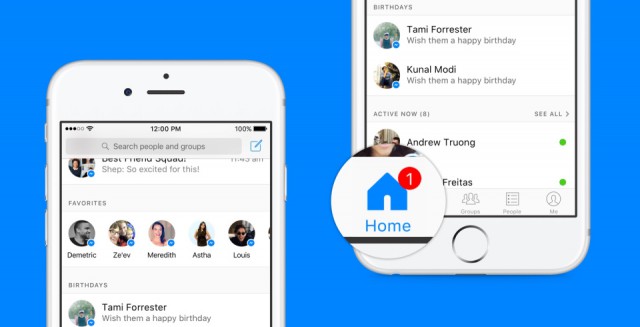 There comes a time when the company behind a popular product feels the need to do more, probably because it has reached a point where there is little that can be done to improve what has made it such a success in the first place. That is also the moment when things tend to go south as far as the user experience is concerned.
Facebook Messenger has reached that point. The social network has one of the most-popular messaging apps today, boasting over 900 million active users every month, but instead of keeping things simple it is now trying to turn Messenger into what I can only describe as a social coach.
In the latest Messenger update, Facebook is now letting you "do more than just send and receive messages". "Up until now, most inbox experiences haven't kept up with the new ways people connect. So, we've been thinking about how we can make it simpler and easier to find what you want to start a conversation".
Facebook's definition of simple differs greatly from yours and mine, because Messenger now adds a Favorites section, where you can find a list of your contacts that you chat with most frequently, Active Now section, which shows "that a good friend or colleague is available in the moment" hoping to "prompt you to say hi!", and Birthdays section. And, just like that, messaging no longer is the centerpiece.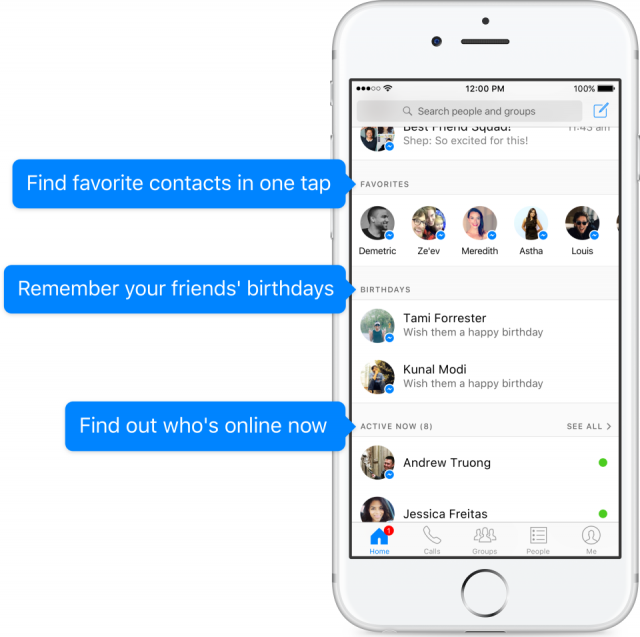 You can see how it all looks above, as Facebook has kindly shared a screenshot of the app with the latest bloat added to it. Everything is all grouped under the Home tab, a place where you would normally expect to see a list of your most-recent chats with friends.
I can't help but feel that this is just the beginning of the Messenger transformation as, like I said in the opening paragraph, there is little that can really be done to improve a successful product. Messaging, if you think about it, has long been perfected in terms of features. But a social coach is something new.
Facebook has a lot of data that it can use to (air quotes follow) "improve" Messenger. Sure, there are Messenger users who aren't on Facebook, but those are in the minority. For the majority of users, it knows their connections, likes, dislikes, and so on, all of which can be leveraged to "improve" this product.
What I want from a messaging app is to make it easy for me to chat. That's it. If I want something to remind me of a friend's upcoming birthday I'd rather rely on a calendar app for that. If I really want to connect with someone, I will. I don't need an app to tell me what's important to me when it comes to my online social life, and I assume neither do many other users.
If you do, you can grab the latest update from Apple App Store or Google Play.