Best portable power solutions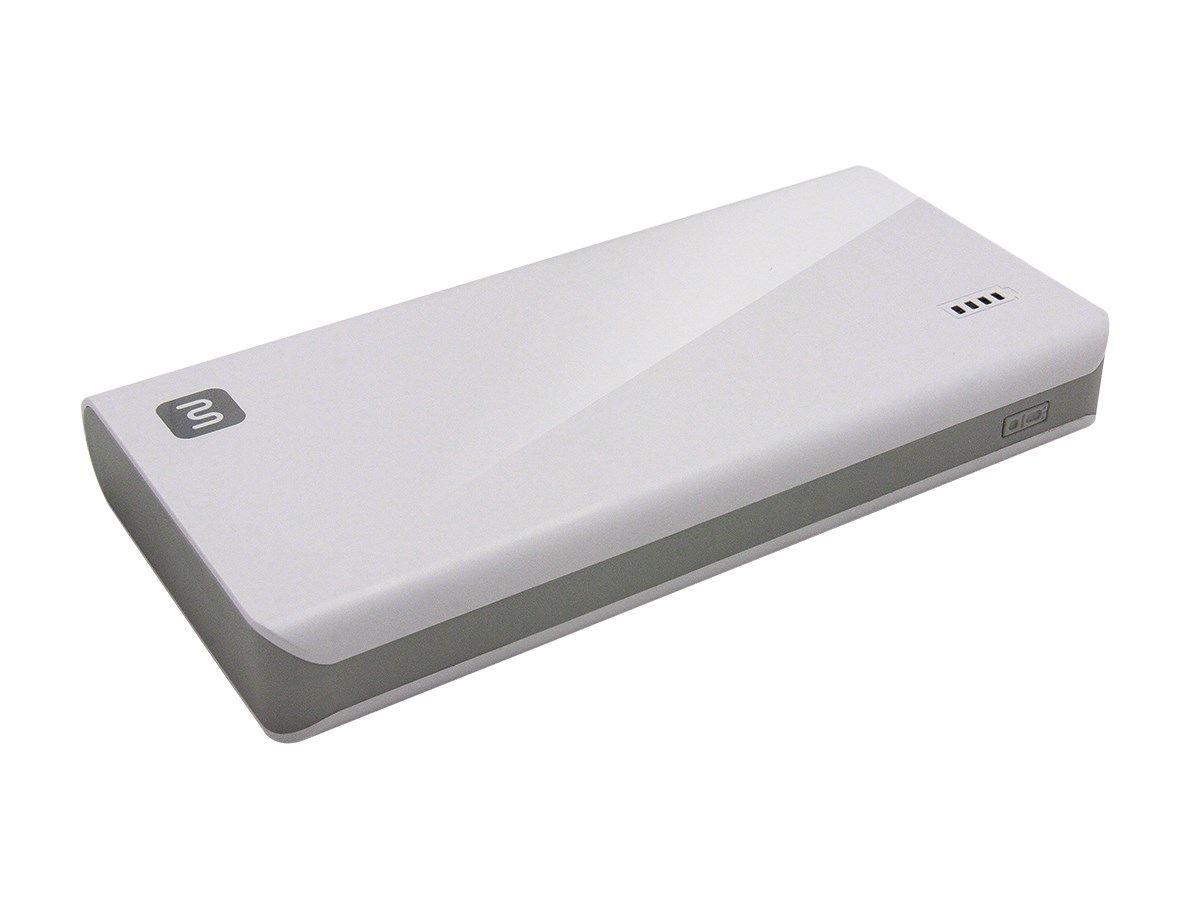 Is your smartphone battery sucking the fading fumes of its final milliamps? If it is, there is absolutely, positively no reason whatsoever for you to be frantically foraging for an AC outlet. None. Zero. Not when there are literally hundreds of portable power options in a wide variety of sizes, form factors and capacities to be had at surprisingly low prices.
For instance, you can buy a battery case for your phone. Or, you can buy a compact charger to stash in your pocket or purse. You can buy a slim battery just slightly larger and thicker than a credit card to slip in your pants. You can buy a thicker brick to tote in a bag able to recharge your dying phone multiple times. You can buy portable batteries that'll charge multiple gadgets simultaneously, portable batteries with extra memory to store photos or other files, even portable batteries with built-in flashlights.
SEE ALSO: ThinCharge is an excellent, lightweight battery case for iPhone 6/6s [Review]
There are enough portable battery variations to store a spare power pack in every bag and/or jacket you own so you don't have to remember to take one with you.
So what are the best portable power choices?
First, a bit about your smartphone's power needs. Most of today's modern superphones -- the latest iPhones 6s and Samsung Galaxy S7 models, for instance -- are equipped with rechargeable lithium-ion cells supplying 2500-3000 milliamps (mAh) of juice; the latest Samsung Galaxy S7 Edge contains a capacious 3600mAh cell. Older phones have smaller cells; the iPhone 6 has an 1810mAh battery, for instance, and the new iPhone 5SE a 1624mAh. You want a portable power pack that'll completely charge your phone from 0 to 100 percent at least once.
Battery Case Choices
Since there are hundreds of different types of Android phones, a battery case for your make and model may not exist. Battery makers make battery cases only for the most popular Android editions, such as Samsung's flagship Galaxy S series.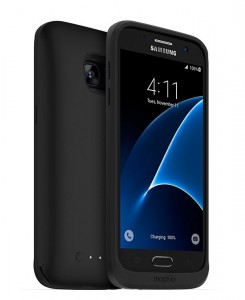 For instance, arguably the most well-known battery case maker, Mophie, makes cases for Apple iPhones and only one other smartphone maker -- Samsung, and only for the Korean company's S7s and the S6 models, all $99.95.
If you're an iPhone owner, there are a plethora of iPhone battery cases, but two caveats attend most of them.
First, iPhone cases come in two varieties. Some are designed strictly as a battery backup -- the phone's battery drains as usual, then you employ the case's battery for refilling. Other cases, however, drain the case's battery first to save the iPhone's battery, which increases the phone's later potential resale value. And some cases can be programmed to drain either way.
Second, nearly all iPhone battery cases are equipped not with Apple's Lightning jack, but a microUSB jack, which means you have to have both type of cables lying around for potentially separate iPhone charging or syncing.
We've found two Lightning cable-equipped battery case alternatives. The first is obvious -- Apple's own rubberized battery case ($99), a humped rubbery silicon sheath in either black or white that stretches over your iPhone that also provides a firmer, stickier grip.
Then there's Kuner KUKE, a Lightning-equipped battery case for the iPhone 6/6s that outdoes Apple's case. The KUKE, available in a variety of pastel colors, is both more powerful (2400mAh versus the Apple case's 1877mAh) and thinner (11mm vs. 14.8mm) without the Apple case's hump.
You also get extra memory with the KUKE, either 16GB or 64GB, accessed via the KUKE app, to store photos, music, videos, etc.
Best of all, even with this extra memory, the Kuner KUKE is less expensive than Apple's battery-only cases: $79 for the 16GB KUKE and $99 for the 64GB version.
But KUKE suffers one drawback: you need Apple's iPad power adapter (or another 2.1-amp adapter) to simultaneously recharge both the case and the iPhone inside it, and this more powerful adapter isn't included with the case.
Pocket Power Solutions
Like a fat suit, battery cases add what many consider to be unnecessary thickness and weight to a slim smartphone, which is why many eschew them. But carrying a brick-like portable battery pack doubles this added bulk/weight annoyance.
In between are more compact portable batteries, usually found in two varieties: small tubes the size of a small flashlight, or so-called "chin" chargers with an integrated Lighting or microUSB jack, designed to slot into the base of your phone.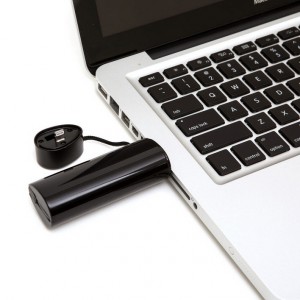 Of the tube type, our favorite is the Apple-certified 2600mAh Skiva PowerVault A2600 ($24.99), with an integrated Lightning jack in its cap, a microUSB jack in its base, and a full size USB jack under the cap to recharge its battery. The PowerVault is less than 4 inches tall and weighs just 2.9 ounces, which won't weigh your pants down.
Of the chin-types for iPhone, we recommend the Lightning-equipped 2600mAh thumb-sized aluminum PhoneSuit Flex XT pocket charger ($49.95), which weighs just 2.78 ounces and can be slotted in even if your iPhone is protected by a case. PhoneSuit makes microUSB versions ($39.95) for various Android models (mostly Samsung, naturally) as well.
Arguably the most pocketable of all portable power packs are the flat, credit card-like TravelCard ($29), and the Ventev powercell 3015c ($44.99), both available in Lightning and microUSB editions.
At 1500mAh, the 11 gram TravelCard won't fully charge your state-of-the-art smartphones, but is thin enough -- 4.7mm -- to slip into your wallet. The more capacious Ventev powercell packs 3000mAh of juice and, at 10.2mm thin, is twice as thick as the TravelCard, but still is just about the size and thickness of a business card case.
Portable Power Banks
All of these smaller portable battery solutions are designed to refill your phone completely just once, then need to be recharged themselves.
But for less money than most of these smaller single-charge cells are power packs packing enough juice to recharge your mobile three or more times before it needs to be recharged.
One big decision faces power brick buyers, however. To save money, you're going to have to remember to bring along an appropriate charging cable. If you spend twice to three times as much, you can get a battery pack with the appropriate cables attached.
On the cheap side, look no further than Monoprice. Its white 10,000mAh brick is just $11.99. How is it so cheap? Monoprice is a so-called OEM battery block maker -- it makes batteries for other brands as well as its own, so it achieves a manufacturing economy of scale that enables it to sell its own batteries for next to nothing. For Monoprice's massive 16,000mAh battery block, pay just $19.99. No one sells so much spare portable power for less.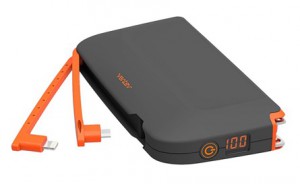 A more all-in-one solution is the Ventev powercell 10000+ ($69.99), which includes not only integrated Lighting and microUSB cables, but also AC prongs so it can be recharged by plugging it into a standard wall outlet instead of a separate charging cable. With its additional full size USB port, the powercell 10000+ can recharge three portable devices at once, either via AC when plugged in or by battery. The powercell 10000+ also features a numerical power status display to let you know precisely how much juice is left in the black-and-orange brick before you have to worry about recharging it.
These clip-on, pocketable and high-capacity brick battery recommendations represent a mere micro fraction of the available portable power products. With such a wide selection, there is no reason for you to ever again forage for an AC outlet again -- at least not until you get home.
Stewart Wolpin is a New York based consumer tech expert and writer for eBay. He has spent the past 30 years specializing in -- as he puts it -- "gadgets, gizmos and gewgaws".