VLC 2.0 app now publicly available for Windows 10 devices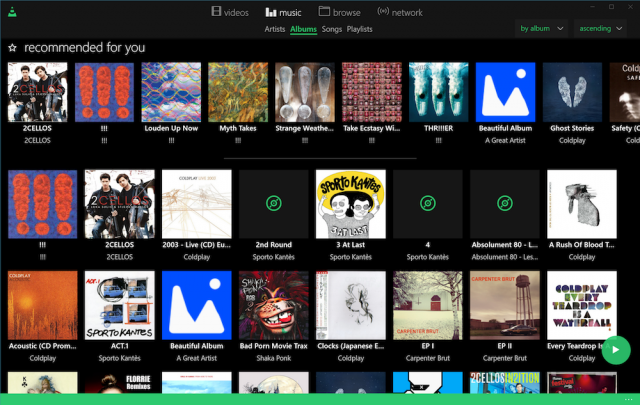 VideoLAN today releases the first public beta build of VLC for Windows 10. Now a universal app, it comes with the same core feature set as the Android and iOS apps but also a few platform-specific extras. VLC 2.0.0 is compatible with all the common Windows 10 devices, including smartphones.
The main features that VLC 2.0.0 brings to the table are the vast audio and video format support, the ability to view and download subtitles and synchronize audio and video, and a network sharing browser. Additionally for Windows 10 users, it also plays well with key features like Cortana and Continuum.
Other Windows 10-specific enhancements include support for live tiles, pinning, drag and drop, and a number of DirectX 11.1 features for "video and low-latency audio" that should help with battery life and 4K video playback.
Among the more typical features, you can expect to see a video library, picture in picture mode, so that you can browse the library while enjoying a video, audio manager, which works similarly to the video library for your music content, a dark mode, and support for DLNA, UPnP, Windows shares, FTP, SFTP, and NFS in the network browser.
The developer behind the app says that what VLC 2.0.0 currently does not support is DVD and BluRay playback and TV tuners, because of the limitations in the Universal Windows Platform APIs. Previous versions of VLC available in Windows Store were based on the WinRT platform, which served as the basis for Windows apps until Microsoft introduced its latest operating system nearly a year ago.
And regarding Continuum, as you may already know, to use this feature you will need a high-end Windows 10 Mobile smartphone, like a Lumia 950 or Lumia 950 XL. More Continuum-capable devices are coming, but the list is short now.
Speaking of hardware support, VideoLAN says that a future version of VLC for Windows 10 will introduce support for Xbox One, Surface Hub and HoloLens, depending on "when a few remaining issues are fixed". Also, "in a few weeks, it will gain support for Windows 8.1, Windows RT 8.1 and Windows Phone 8.1".
VLC 2.0.0 is available to download from Windows Store.